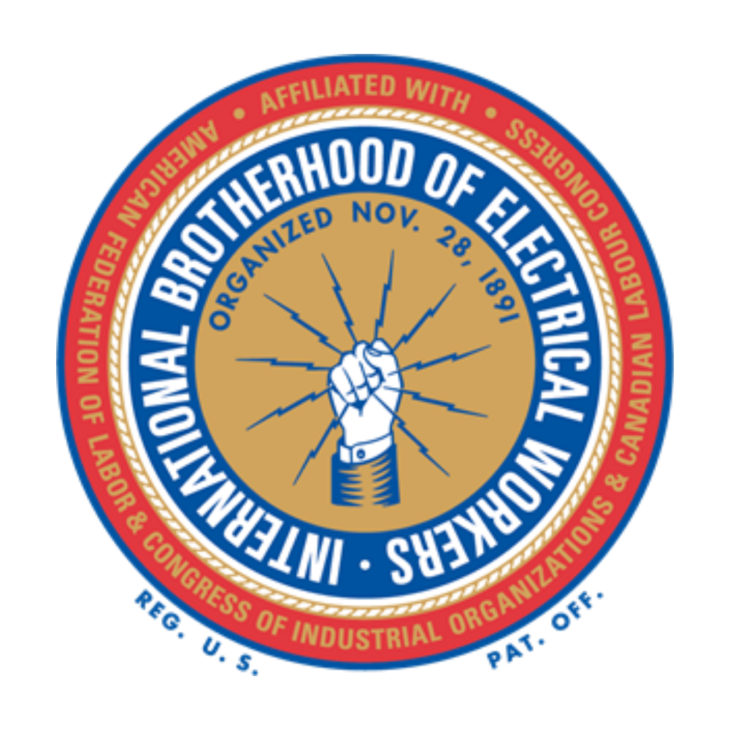 Aloha members, Please see attached letter from 9th District Organizing Coordinator, Brother Greg L. Boyd, regarding the Berg's Going Union (BGU) campaign. Mahalo!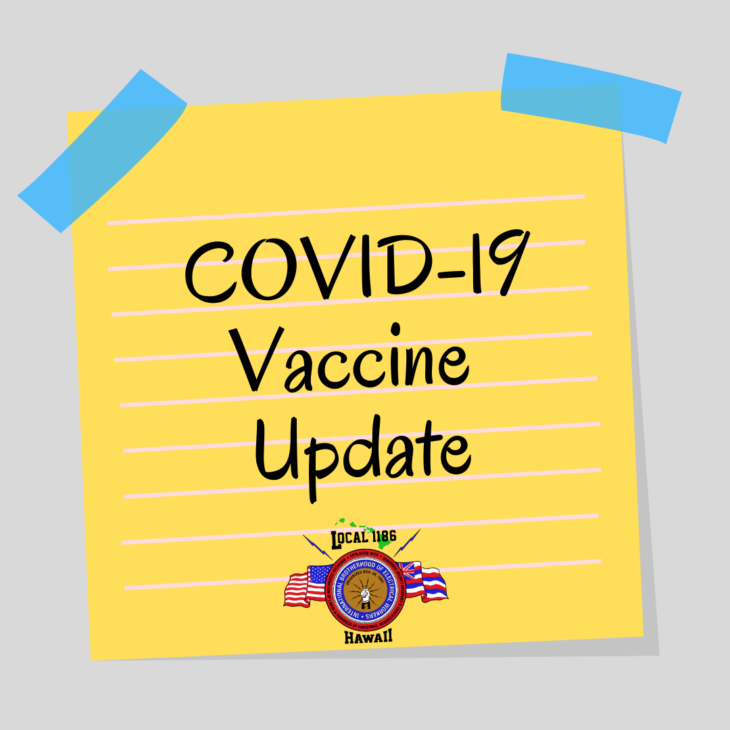 If you have not yet been able to schedule a vaccination appointment at Safeway or at our pod last month, the City & County of Honolulu opened up a pod at Leeward Community College (LCC) and has appointment openings today and next week for essential workers including construction. Please visit this link to register/schedule your […]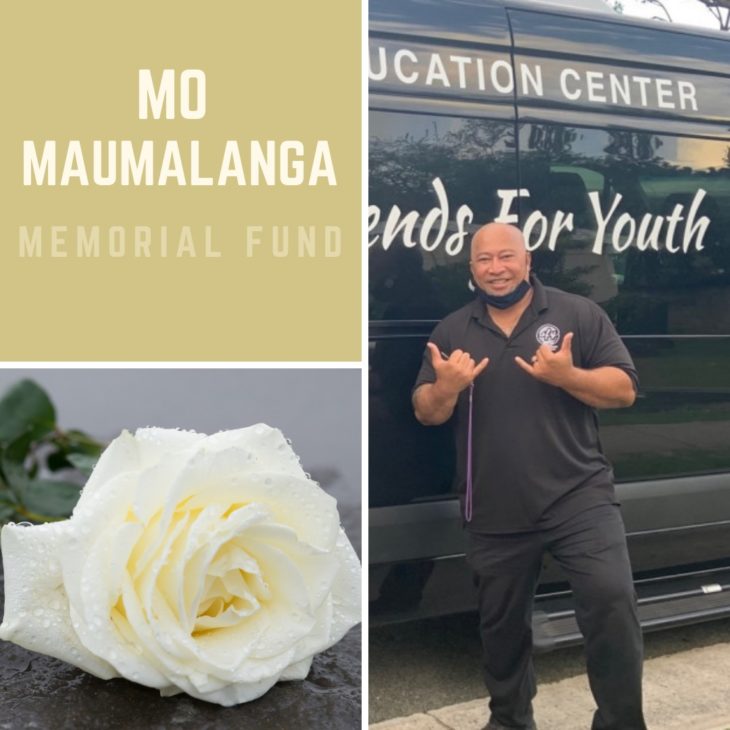 Honolulu, HI- Aloha members, As some of you may have heard, this past weekend, Oahu youth lost a very significant and meaningful leader and professional after the brutal killing of 45-year old husband and father, Malakai "Mo" Maumalanga outside of his Aiea home. "Mo," as he was lovingly called by all who knew him, worked […]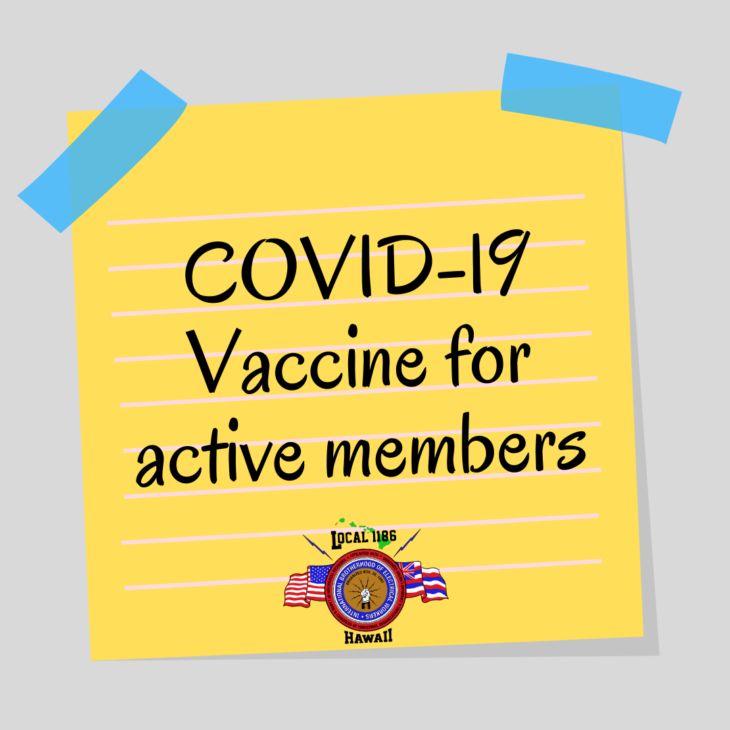 Aloha members & retirees, Retirees should have received a letter in the mail confirming their eligibility to register for a COVID-19 vaccine which we are partnering with the Hawaii State Department of Health in administering on March 19th and April 16th (first dose on March 19th, second dose on April 16th) at Ke'ehi Lagoon. The […]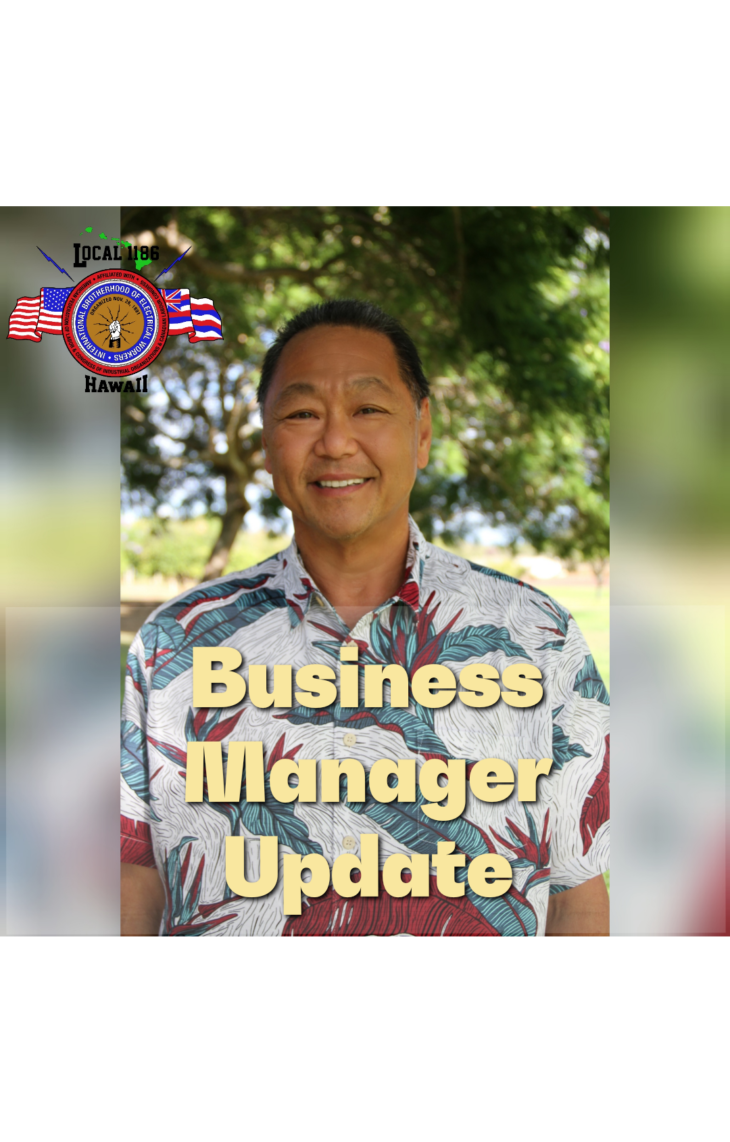 Aloha members, Please find the attached report (two pages total) in lieu of an in-person report for the month of March 2021 from your Business Manager/Financial Secretary Damien Kim. As always, if you have any questions or concerns, we are here to help you. Please contact the union office or your business rep to assist […]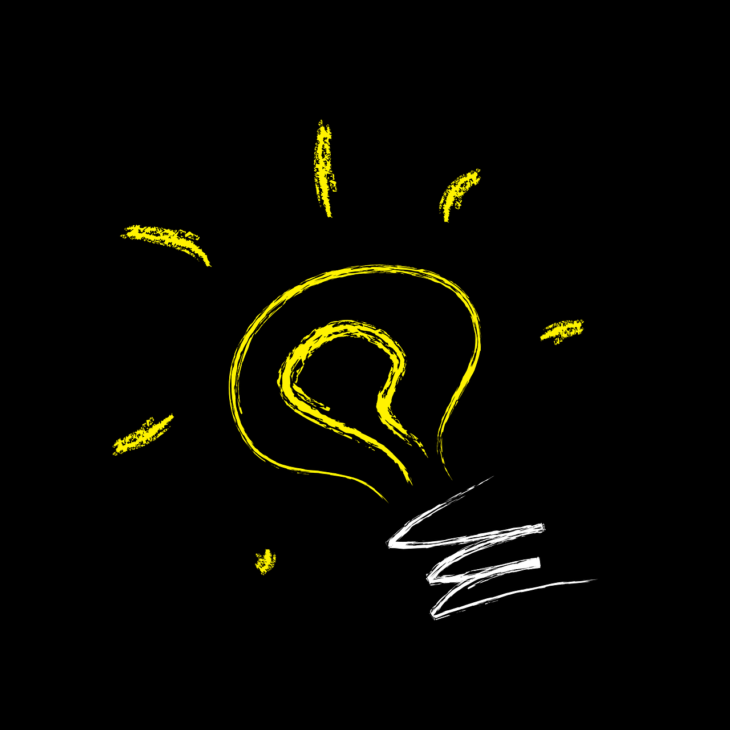 Aloha members, There is a one-time assistance credit of up to $750 for Hawai'i residents affected by the COVID-19 pandemic to get back on their feet. This program will be sponsored by Hawaiian Electric. The program will be administered through Aloha United Way (AUW) on Oahu, partnering with Hawaii's local UW chapters. Applications will begin […]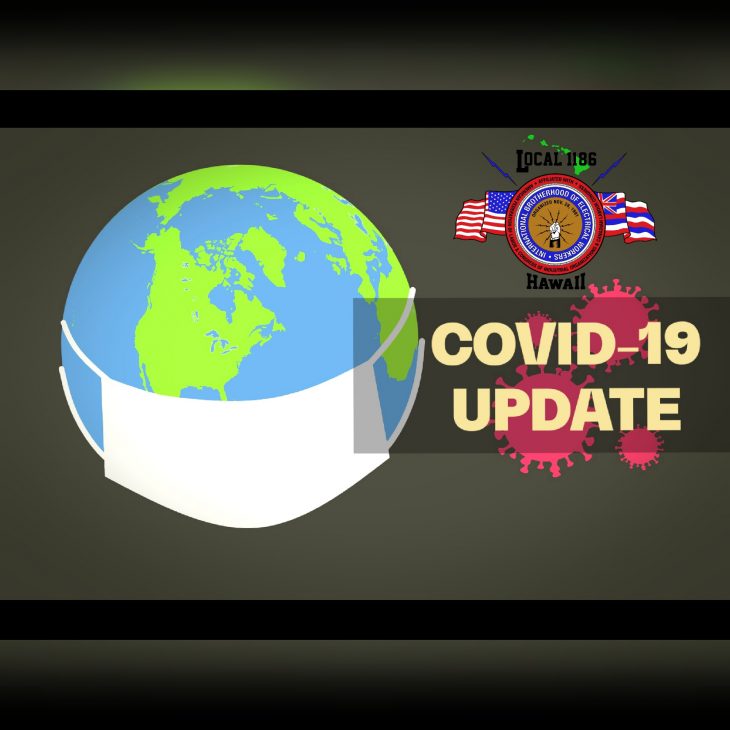 FREE/ANONYMOUS SERVICES AVAILABLE! Aloha Members, COVID-19 has affected all of us in different ways, putting a strain on much of our mental health on top of everything else. There is an organization that focuses on the way it has affected us, but specializes in the recovery and building resilience throughout this pandemic. Member Jared Ishiki's […]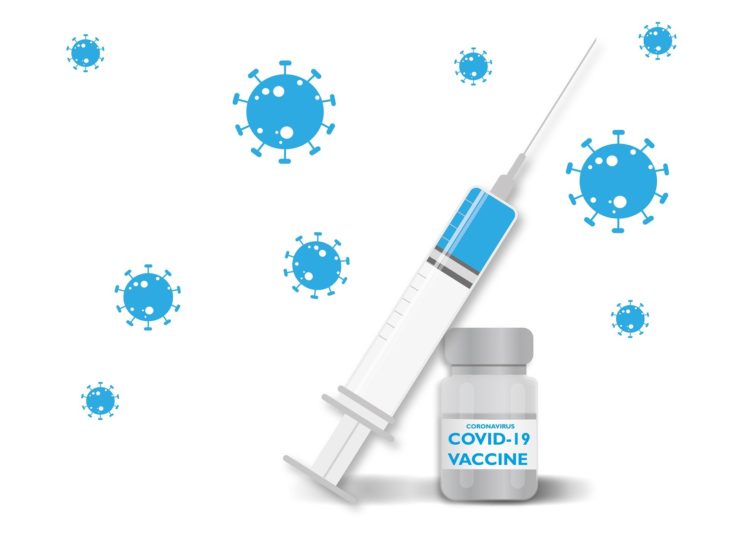 Aloha members, Business Manager/Financial Secretary Damien Kim is currently working with the Lieutenant Governor Josh Green and the Department of Health to put us on the list under 1C to move up our vaccination eligibility. In the meantime, please read below which is info from the AFL-CIO re: COVID Vaccinations as of today, January 15, […]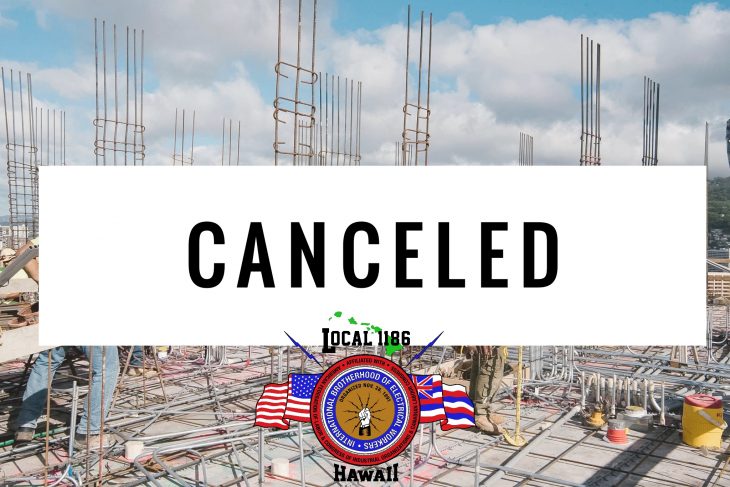 Aloha members, We hope you had a relaxing and enjoyable holiday season! This is just a notice to inform you of the January meeting cancellations as approved by our International Office. Please continue to stay safe, both at work and at home, and remain healthy. Mahalo!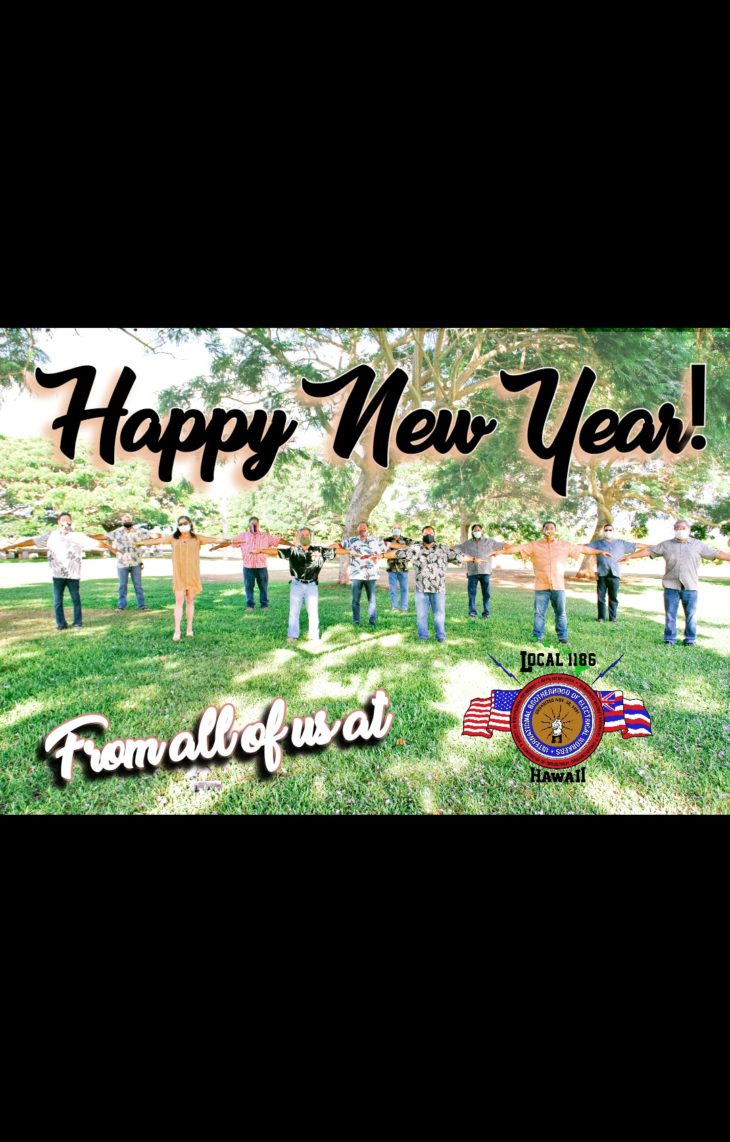 Aloha members! We hope you had an enjoyable Christmas, and had some time to relax and spend time with your 'ohana. We mourn with those who have lost loved ones in 2020, and have suffered other trials-please know that those people are in our thoughts and prayers. As we near the close of a VERY […]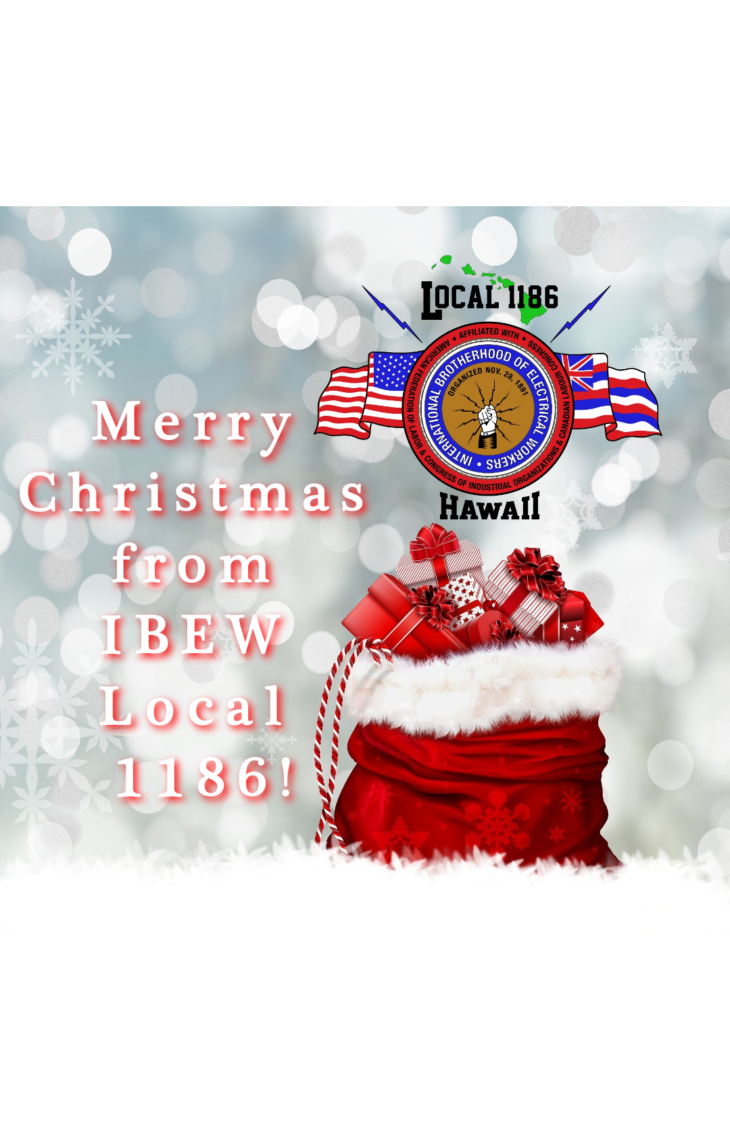 Aloha IBEW Local 1186 members, I hope all is well and that you and your family are safe and healthy. This year has proven to be trying in so many ways, and tested our strength like never before. From having to wear masks whenever we leave our homes, to having to constantly sanitize our hands, […]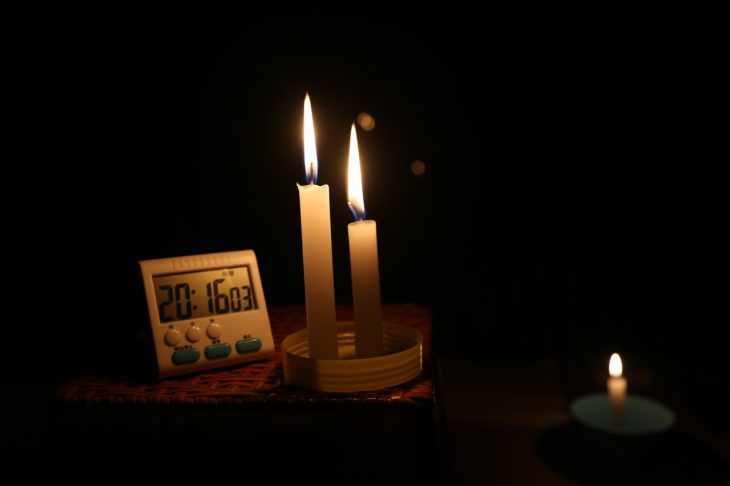 Aloha members, I hope this find you well. So that you are able to plan in advance, this is just to inform you that our union office will have a scheduled power outage from opening until around 10 AM on Monday, December 28th, 2020. We will not be able to process any checks or handle […]