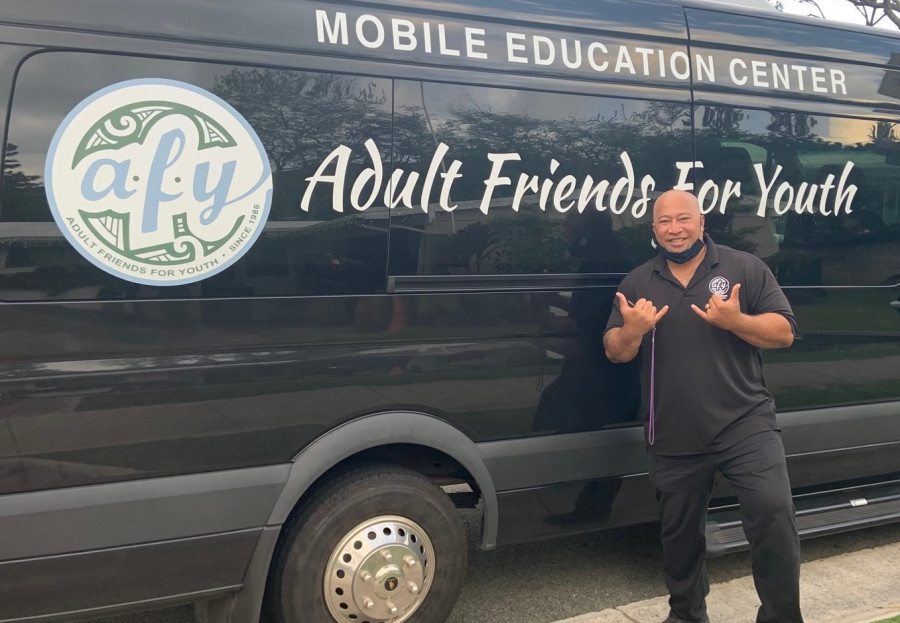 Honolulu, HI-
Aloha members,
As some of you may have heard, this past weekend, Oahu youth lost a very significant and meaningful leader and professional after the brutal killing of 45-year old husband and father, Malakai "Mo" Maumalanga outside of his Aiea home. "Mo," as he was lovingly called by all who knew him, worked as the Director of Redirectional Services at Adult Friends for Youth (AFY), a non-profit organization, who since 1986, have dedicated their sole purpose to help at-risk and high-risk youth turn their lives around and in turn, help to change their futures. A former gang member in his youth, "Mo" went from being a recipient of AFY's services as a reformed gang member, to even receiving his Master's degree in Social Work. "Mo" dedicated his life to bettering the lives of youth so that they could avoid taking the same path he and others had. "Malakai 'Mo' Maumalanga is the reason that I volunteered to sit on AFY's non-profit Board. Each time I hear his story from where he came from and how AFY changed his life to getting his Master's degree and giving back to the community, it always has touched me and brought me to tears. Knowing people can change if they believe in themselves is what Mo was all about. All they need is some guidance," says IBEW Local 1186 Business Manager/Financial Secretary Damien Kim, who has been a Board Member with Adult Friends for Youth for 12 years.
"Mo was an amazing young man that had so much respect for people," said Deborah Spencer-Chun, President and CEO of Adult Friends for Youth. "He was charismatic and the person in the room everyone wanted to be with. He had a heart of gold and gave so much of himself to the young people AFY served. He wanted to always give back what he was given in life…a second chance. He will be dearly missed. I, the other staff members, and the family have been inundated with calls and texts because of all the lives he has touched. He was truly a peaceful warrior and a champion for our kids."
"Mo" leaves behind a wife, three children (2, 3 and 13 years old), and two foster children (17 and 18 years old).
Today, Central Pacific Bank (CPB) announced their partnership with AFY to assist the family in collecting donations in loving memory of "Mo."
Donations can be made at any CPB branch, and checks can be made payable to: The Malakai "Mo" Maumalanga Memorial Fund. A list of all CPB branches can be found here.
Donations can also be made directly to AFY on their website here, please indicate on the form that your donation is for the Malakai "Mo" Maumalanga Memorial Fund.
Says Business Manager Kim, "Please help Mo's young family as they now have to go through a tough time of being raised without their father and husband. Mo, mahalo for being a part of our lives, and your legacy will go on."