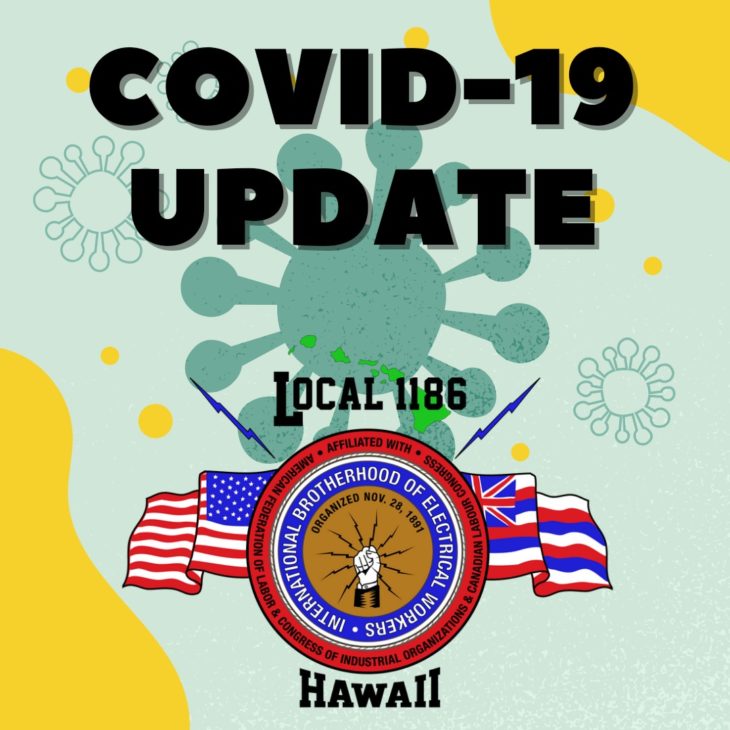 For the latest Hawaii State Department of health news updates, please click the link here. For State of Hawaii COVID-19 data and trends, click here. For county specific updates, click on the following links below: City and County of Honolulu, click here. Maui County, click here. Kauai County, click here. Hawaii Island, click here.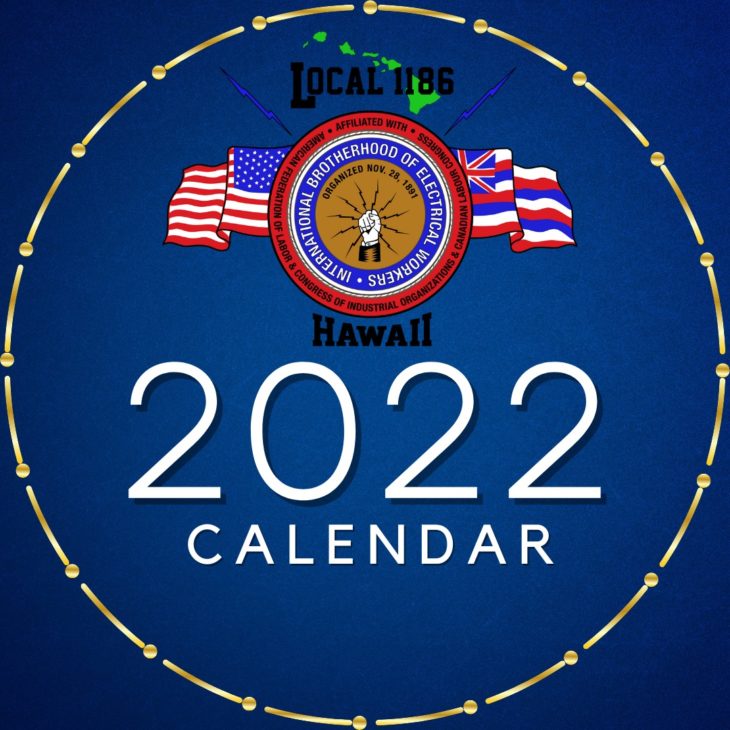 Please see the attached. If you have any questions, please call our office at 808-847-5341. Mahalo! IBEW LOCAL UNION 1186 – 2022 OFFICE HOLIDAY SCHEDULE 2022 CONSTRUCTION SCHEDULE (two formats)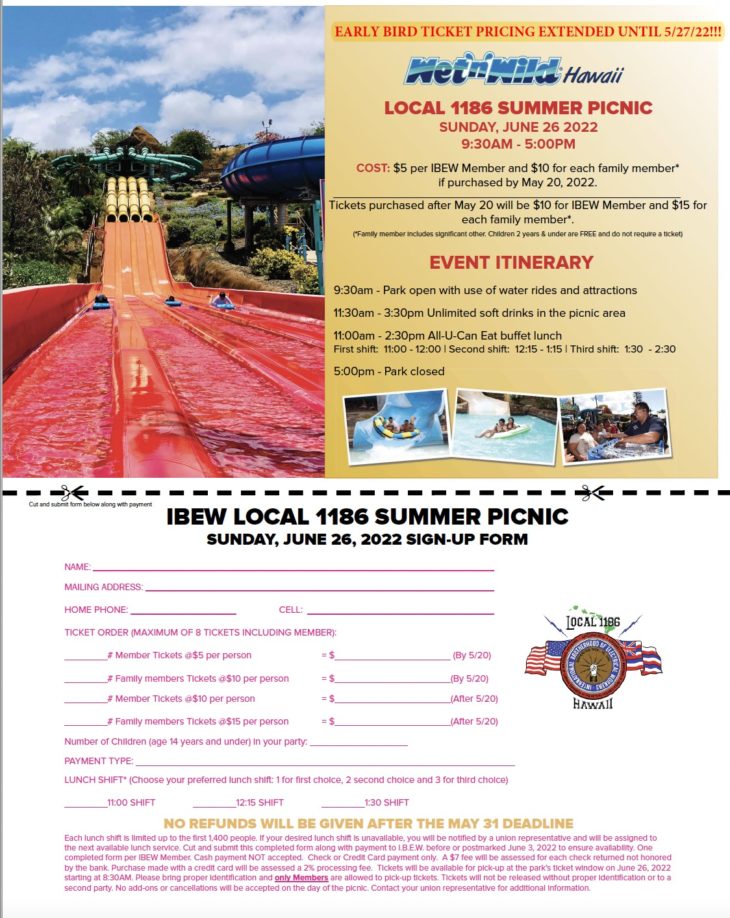 Aloha brothers and sisters, The early bird registration for this summer's Oahu Summer Picnic at Wet N Wild waterpark has been extended for you until Friday, May 27, 2022. Attached is a PDF of the registration form for your convenience. After 5/27/22, all tickets will be regular price. We hope to see you there! Mahalo!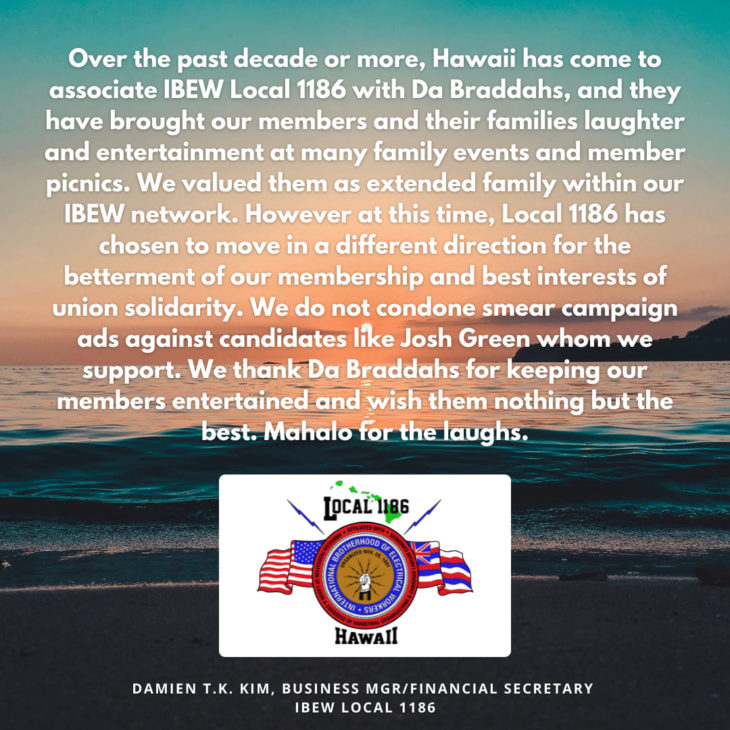 Over the past decade or more, Hawaii has come to associate IBEW Local 1186 with Da Braddahs aka Tony Silva and James Roache, dba All Him Productions, and they have brought our members and their families laughter and entertainment at many family events and member picnics. We valued them as extended family within our IBEW […]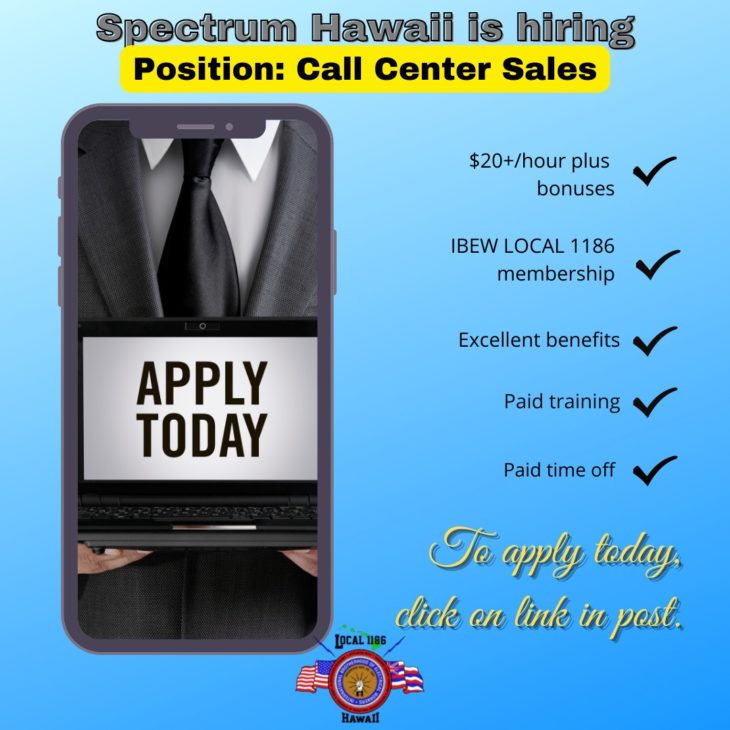 Aloha brothers and sisters, We just wanted to pass along a great opportunity for yourself or for friends and family who are looking for a career opportunity or change. Spectrum, one of our largest signatory contractors, is currently hiring for Call Center Sales. To apply and for more info, click directly on this link.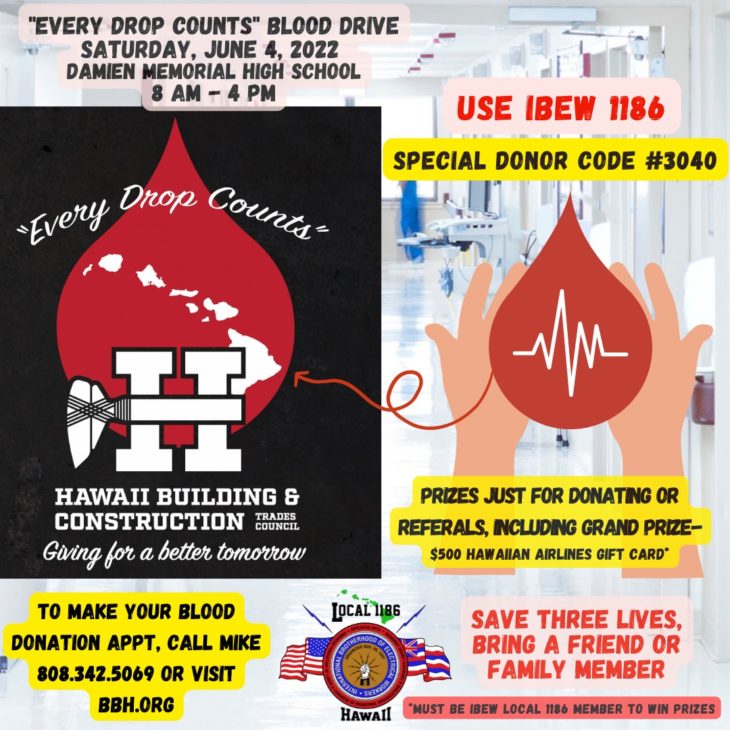 Honolulu – The Hawaii Building and Construction Trades Council (HBCTC), partnering with the Blood Bank of Hawaii (BBH) is hosting their second annual "Every Drop Counts" Blood Drive on Saturday, June 4th, 2022 from 8 AM-4 PM at Damien Memorial High School. Walk-ins are not allowed, so please be sure to schedule your appointment today, […]