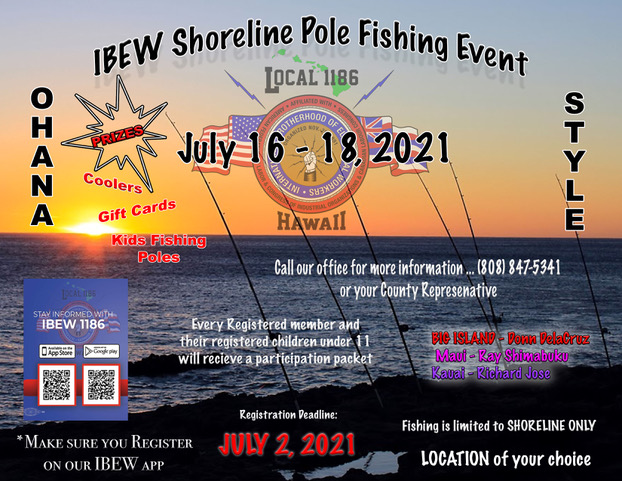 Aloha members, Registration is now open for our first annual IBEW Local 1186 Shoreline Pole Fishing Event. For more information including rules, eligibility and how to register, click here by July 2nd. Good luck!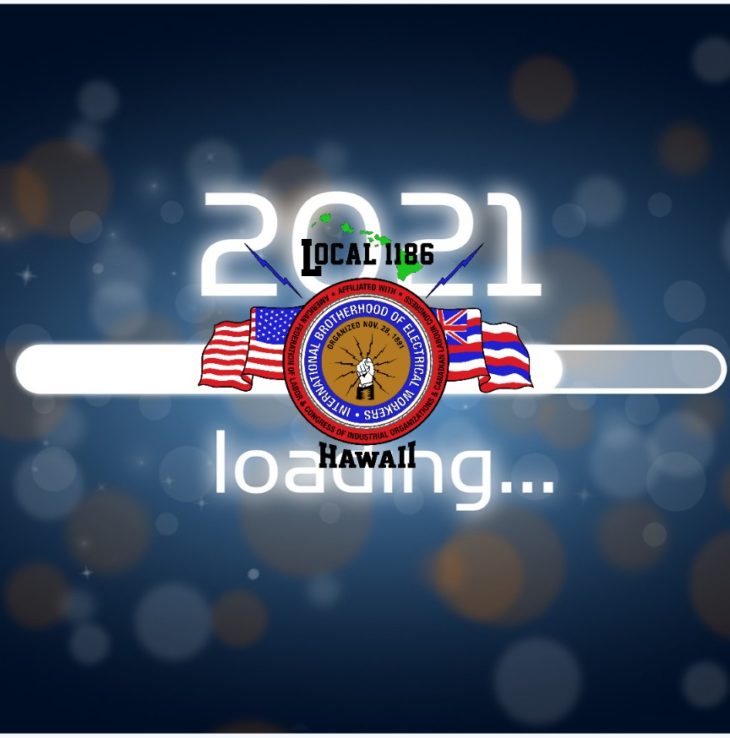 Please see the attached. If you have any questions, please call our office at 808-847-5341. Mahalo! IBEW LOCAL 1186 OFFICE SCHEDULE CONSTRUCTION SCHEDULE (two formats)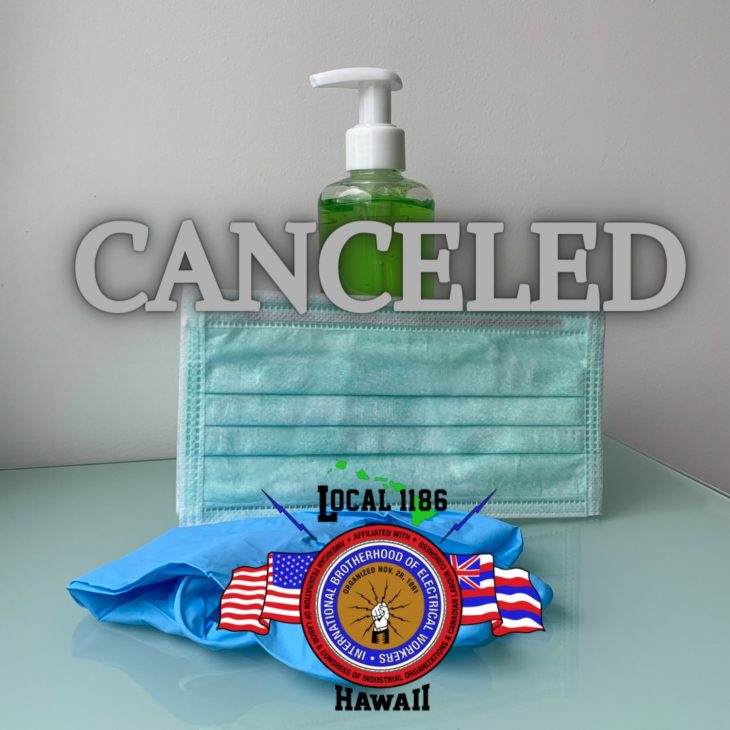 Aloha members, We hope this finds you and your 'ohana healthy and safe. Please read the attached letter from Business Manager/Financial Secretary Damien Kim regarding the cancellation of all June meetings. Please take care and be safe!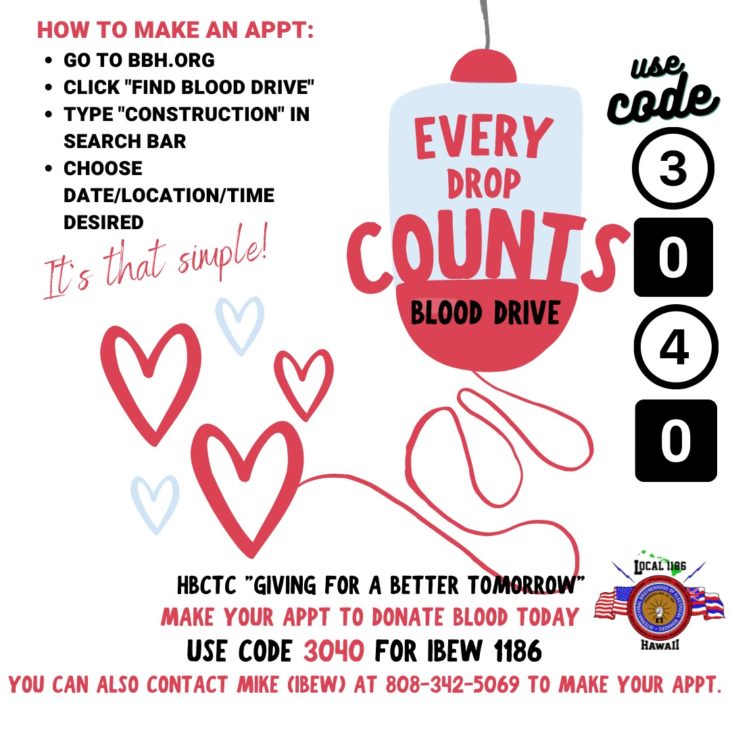 Aloha members, As you know, IBEW Local 1186 is part of a group of unions that together, are the Hawaii Building & Construction Trades Council (HBCTC) and we are participating in our first ever joint blood drive. We are excited to partner with the Blood Bank of Hawaii AND this summer's special secondary partners, Special […]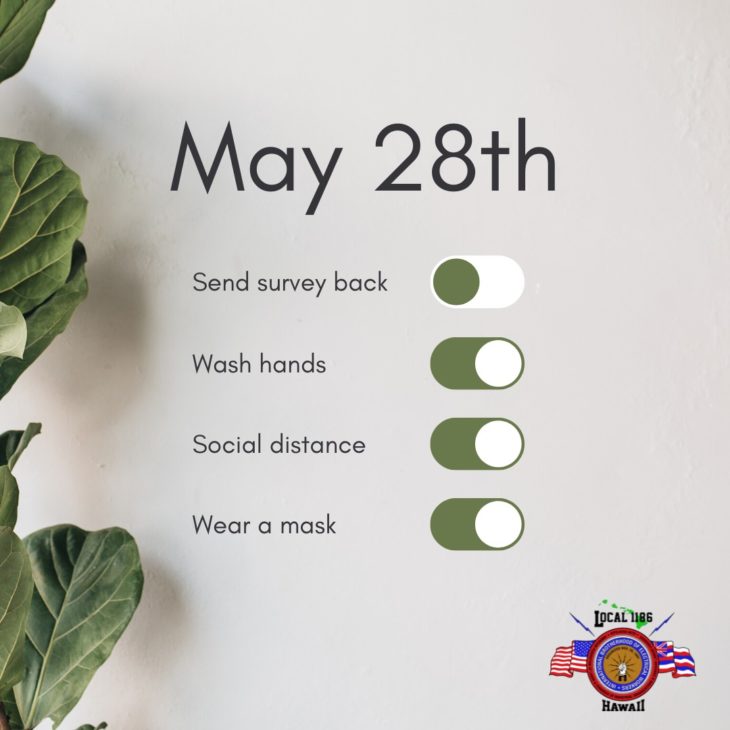 Aloha IBEW Local 1186 Members covered by the Inside and Outside Agreement, This is a gentle reminder that Friday May 28th is the last day to submit your responses to our contract survey. For those of you who provided your personal email address to our office, an electronic link to the survey was emailed to […]