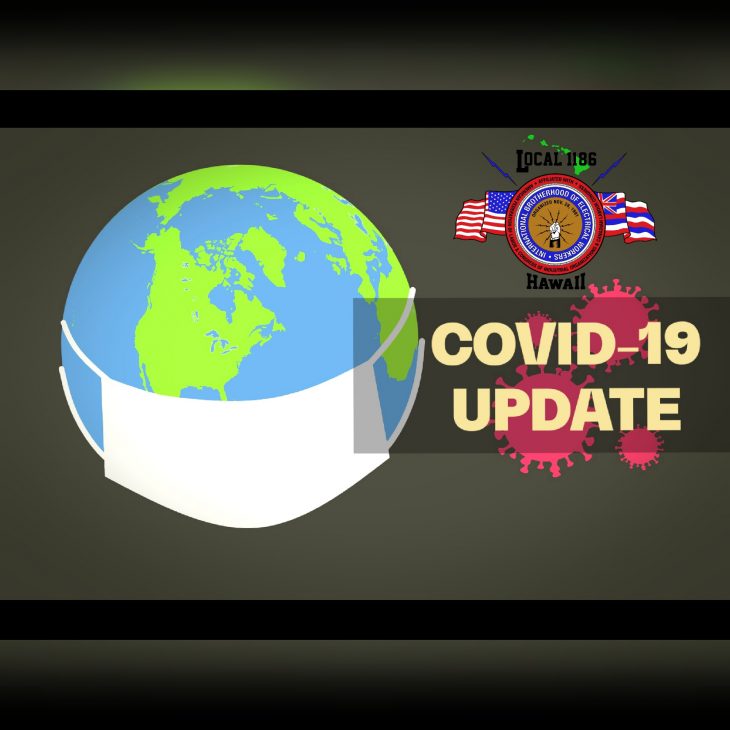 Honolulu-Based on the Mayor/Governor's news conference on August 18, 2020, "gatherings with more than five people are no longer allowed, indoors or outdoors." Effective immediately, staff at the Akito Blackie Fujikawa/Pension Building will be servicing members on an appointment-only basis. Union staff will be staggered and minimal as not to exceed the five person rule. […]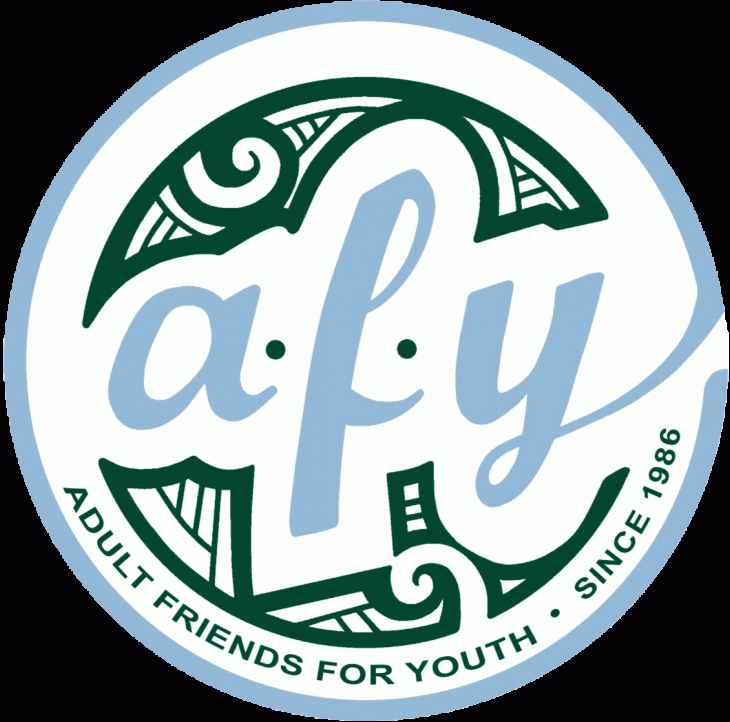 Honolulu, HI – In case you missed it last night, one of the three non-profits that we featured on our show "From Our Hearts to Yours" is the Adult Friends for Youth (AFY), a 501 (c) (3) here in Hawaii. In the program you should have seen interview clips from AFY's Deborah Spencer-Chun (President & […]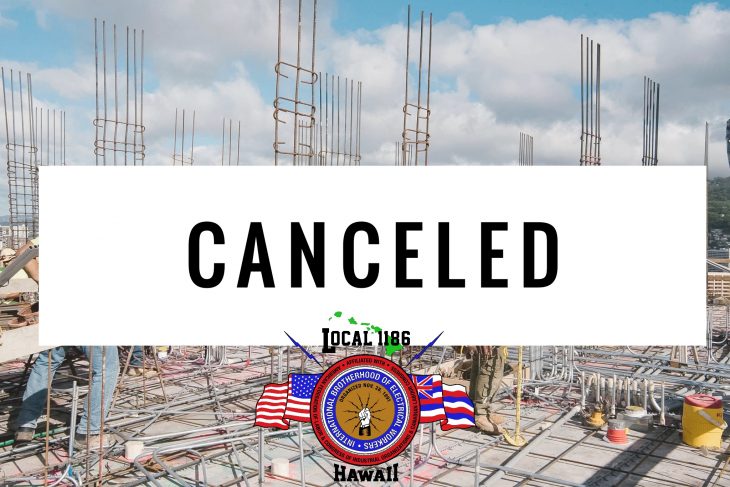 Please see the attached notices for our meeting cancellations and continue to stay safe and healthy! Mahalo!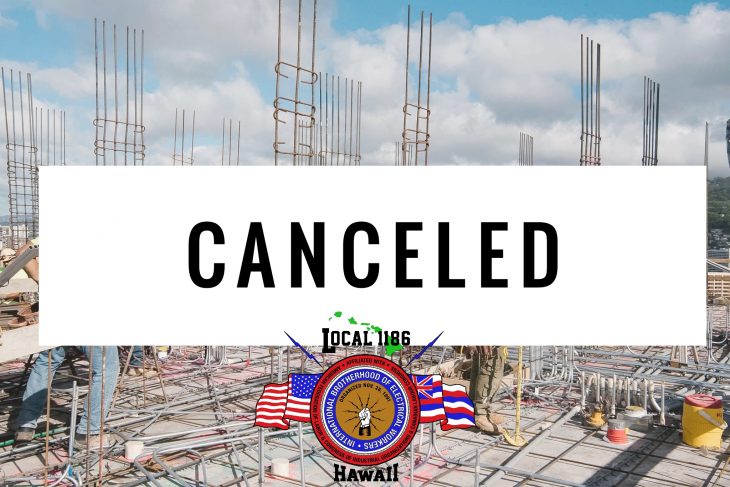 Aloha members, Due to the COVID-19 pandemic and as mandated by law, our May meetings for Unit 1, Unit 2, and General Membership meetings have been canceled. We hope you are safe and healthy. Please let us know if you have any questions. Mahalo!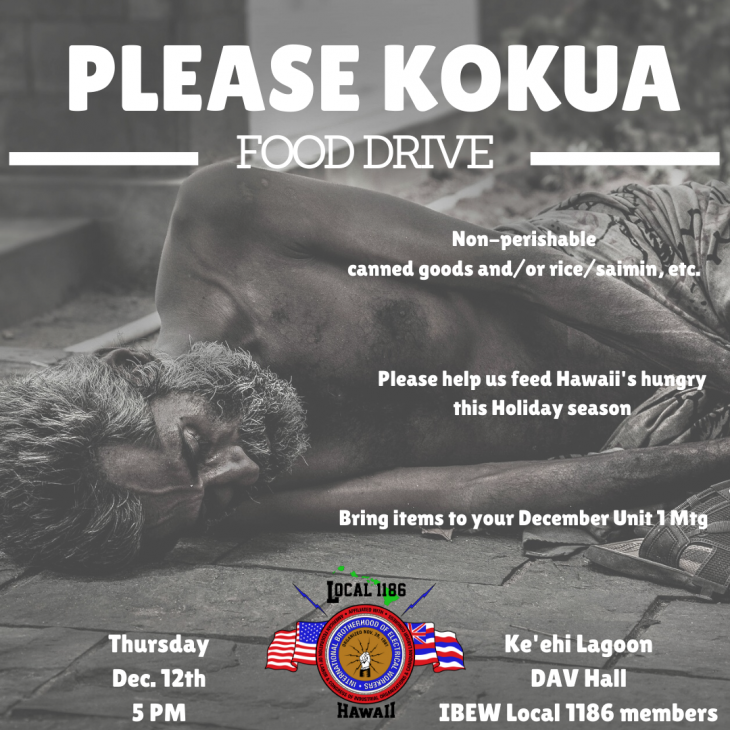 Please join your fellow brothers and sisters for fellowship, food and fun at our last Unit 1 Meeting on Oahu for 2019! Fight the traffic by enjoying a meal and seeing your union brothers and sisters at the most festive meeting of the year! As always, please bring canned good and/or non-perishable items for our […]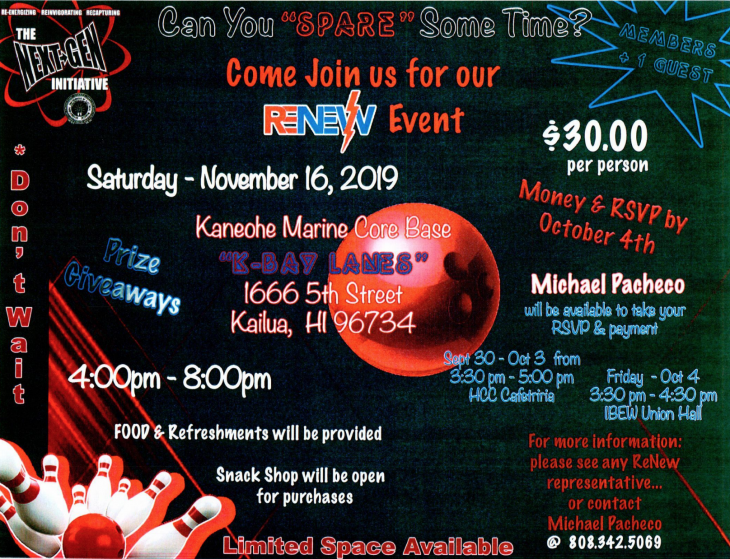 Please join us for our next "RENEW" Bowling Event that will be held on Saturday, November 16th from 4-8 p.m. at Kaneohe Marine Core Base (K-Bay Lanes). Contact Michael Pacheco at 808-342-5069 to pay or RSVP (no later than Monday, October 4th). Hope to see you there!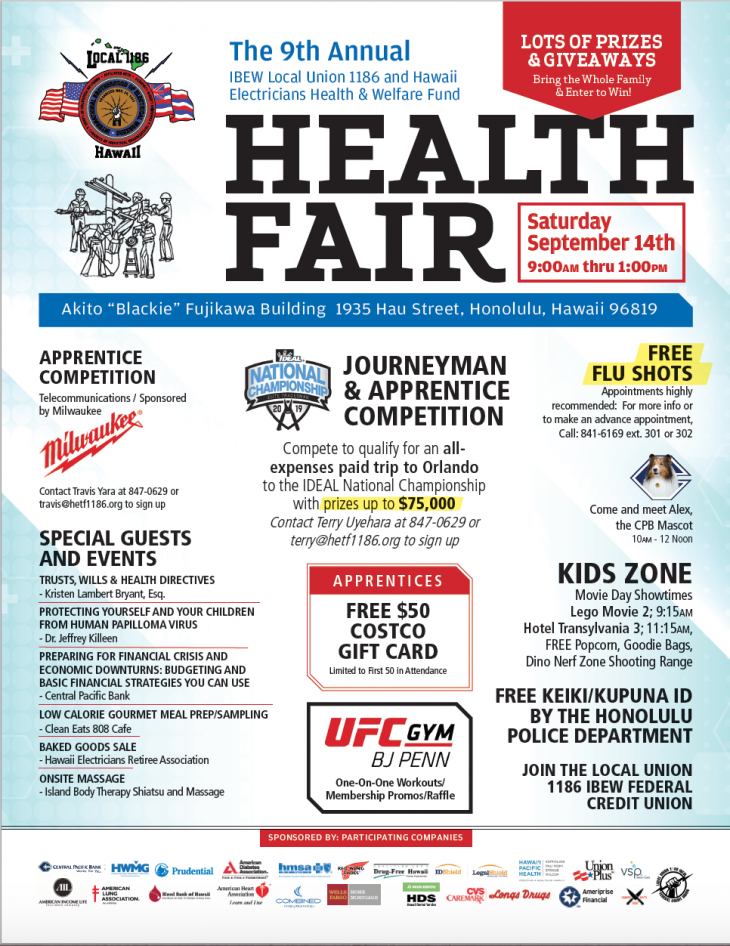 IBEW Local 1186 members, retirees and your immediate families, hope you're able to join us this Saturday for our 9th Annual Health Fair, at the Union Hall – parking lot and 2nd floor rooms. A growing event, bring your whole family for prize giveaways, flu shots, fitness and diet tips, and more! See you Saturday […]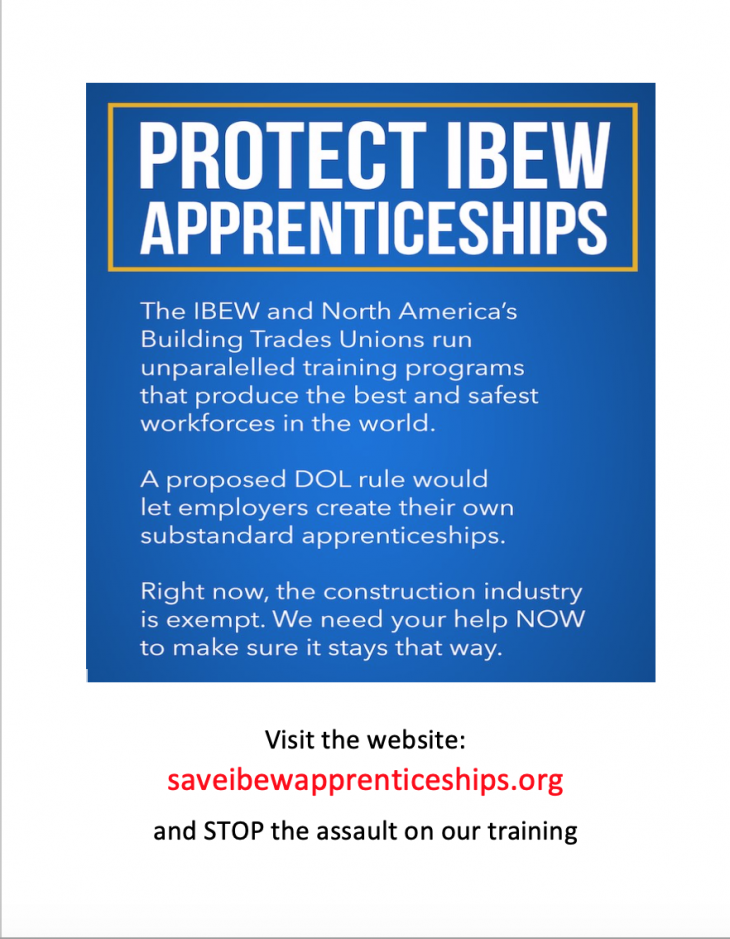 Your kokua is needed – please visit the following website ASAP: saveibewapprenticeships.org to support your OWN livelihoods. Click on ANY bullet point once in your specified category, and it will draft a letter on your behalf before you submit. See the second photo above for step by step instructions. Mahalo for your help!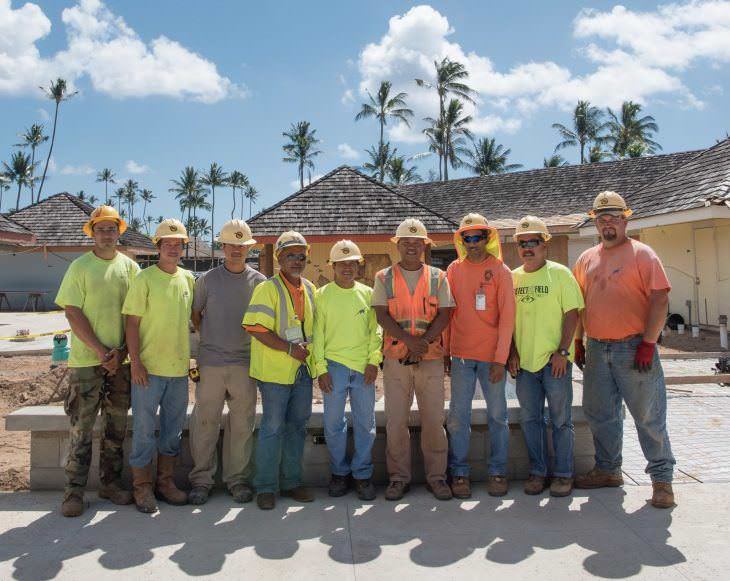 Aloha brothers and sisters, By now you have probably heard about the indictment handed down today on former Business Manager from IBEW Local 1260, Brian Ahakuelo, as reported on Hawaii News Now, KHON2, and other news outlets.  With that being said, many of us are getting flooded with calls because many in the public sector […]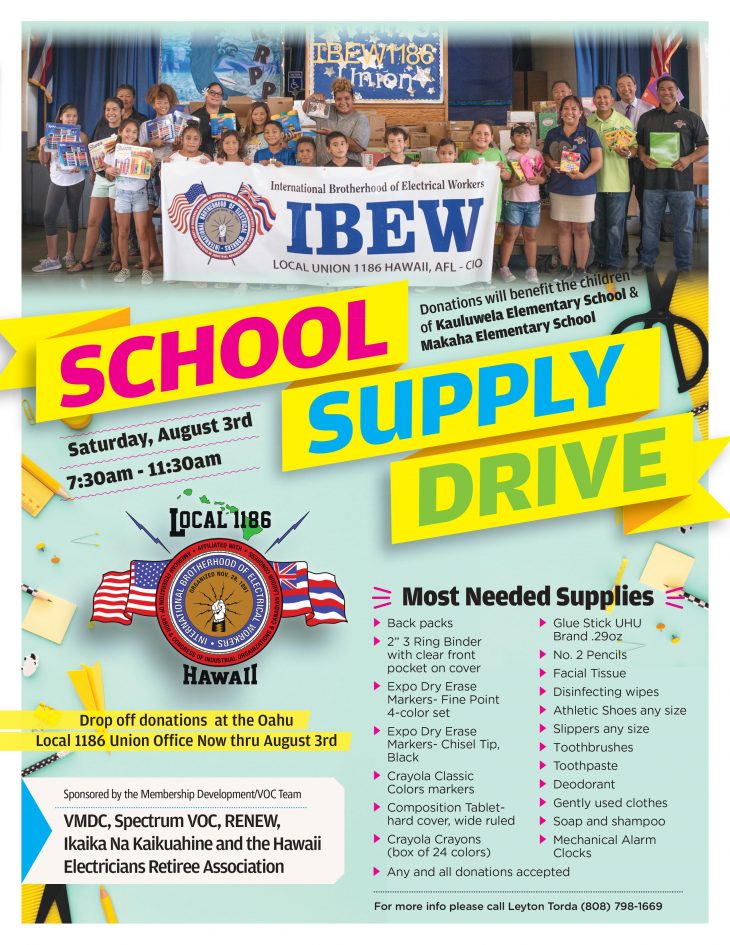 Your KOKUA is greatly needed! Children at Kauluwela and Makaha Elementary Schools are in desperate need of school supplies and bare necessities for the upcoming school year. Please join IBEW Local 1186 and its Membership Development/VOC Team- the Volunteer Membership Development Committee, Spectrum VOC, Ikaika Na Kaikuahine, Re-energizing the Next Generation of Electrical Workers (RENEW) […]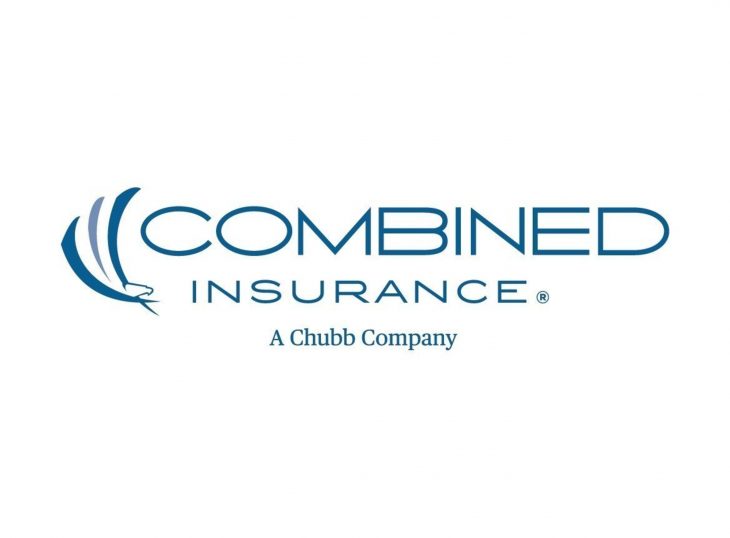 Special enrollment for optional coverages 4/15/19-4/30/19 By now, you should have received a phone call (or two), and you have definitely received a letter from us informing you of the increases in coverage to the accident plan, all funded by your union. In this letter, it says that effective April 1st, you will have an increase […]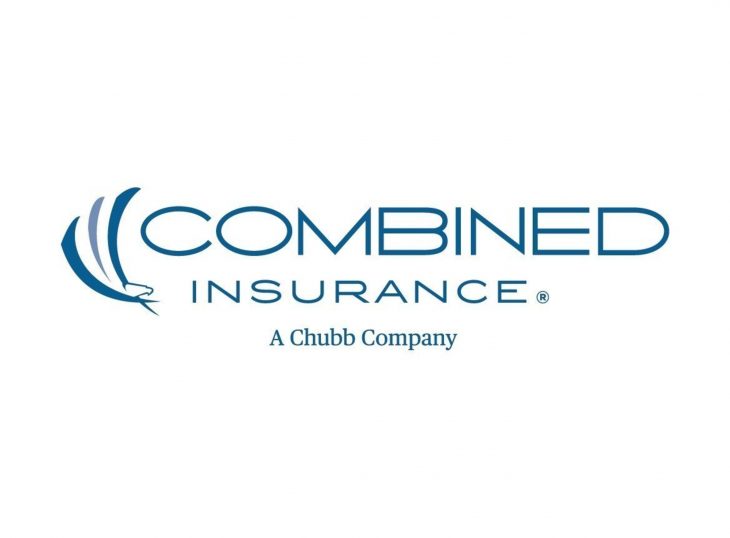 Aloha brothers and sisters, If you haven't already received it, you will be receiving a letter from us informing you of the increases in coverage to the accident plan, all funded by your union. In this letter, it says that effective April 1st, you will have an increase in the payout amount for accident-related […]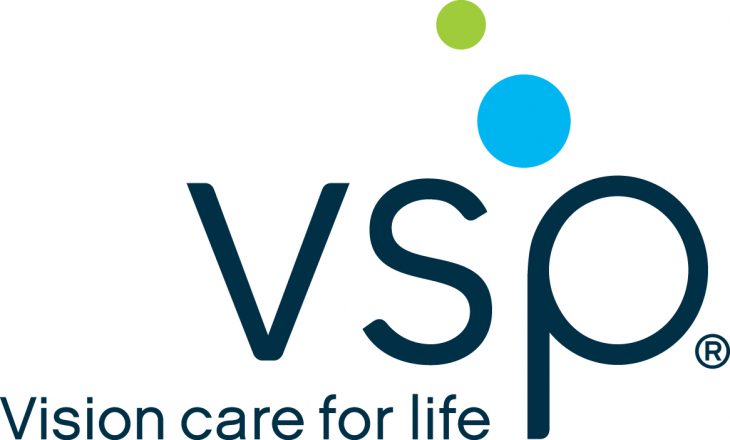 RE: April 14-15 flooding on Kauai and Oahu VSP Vision Care is doing what they can to help those affected by flood damages on Oahu and Kauai.  They are currently working directly with their network doctors, business partners, and relief agencies, including the American Red Cross, to assess the situation and fulfill the eye care […]
Aloha members, There are various job vacancies available for those interested – please contact Kim at klehano@ibew1186.org so I can forward you specific job postings on https://www.usajobs.gov/. Mahalo!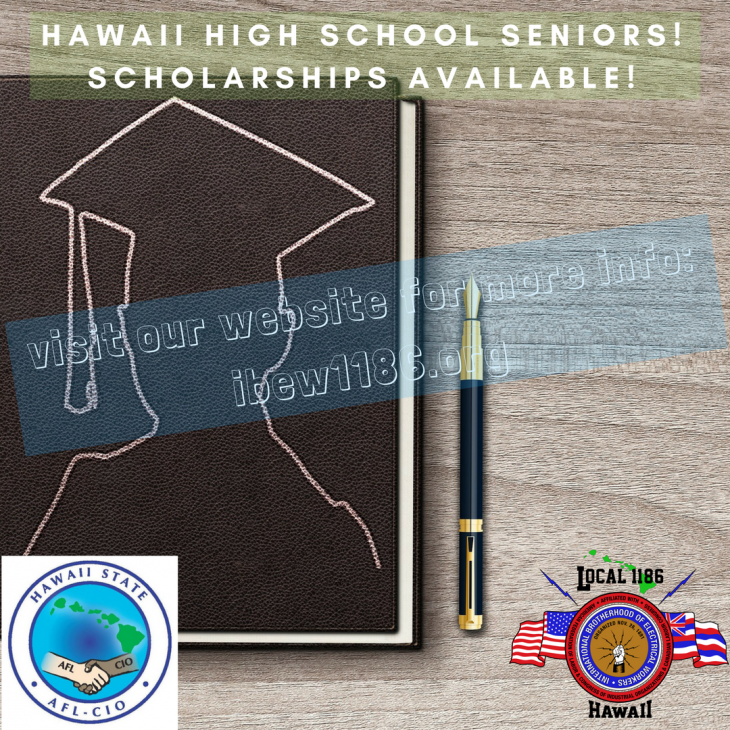 Attention Hawaii high-school seniors! Scholarship money available – and read: You do NOT have to be a family member of a union member! Details below, good luck! HAWAII STATE AFL-CIO 2018 SCHOLARSHIPS The Hawaii State AFL-CIO has established scholarships that will be awarded to students who are currently attending high school in the state […]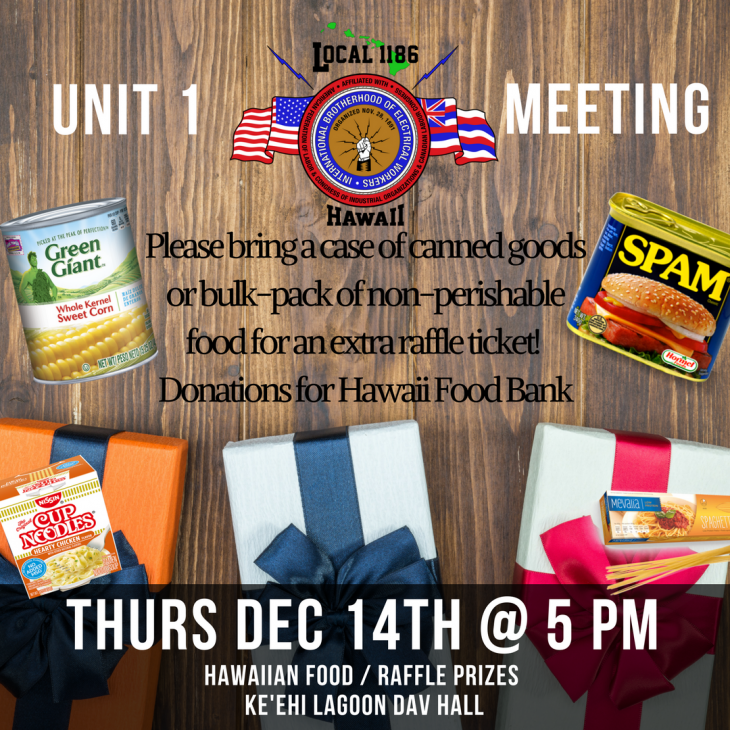 Unit 1 Meeting Thursday, December 14th, 2017 5 pm DAV Hall – Ke'ehi Lagoon Food and prizes! Bring a bulk pack of non-perishable foods or a case of canned goods for an extra raffle ticket.  Don't forget your dues receipt!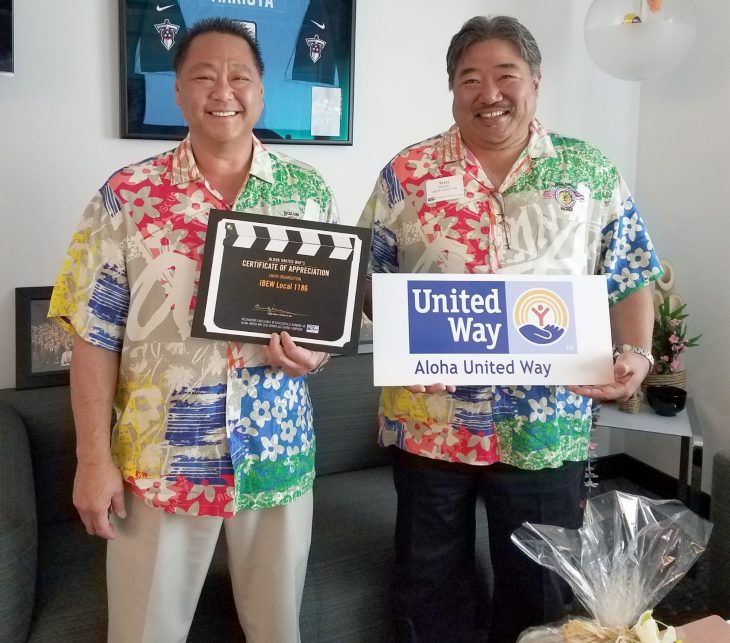 Congrats goes out to IBEW Local Union 1186, for recently being recognized by the Aloha United Way and receiving a "Spirit of Community Award" for its efforts in helping them to raise money for local communities and people in need. As one of its categories, each year the Spirit of Community Awards recognizes union organizations […]