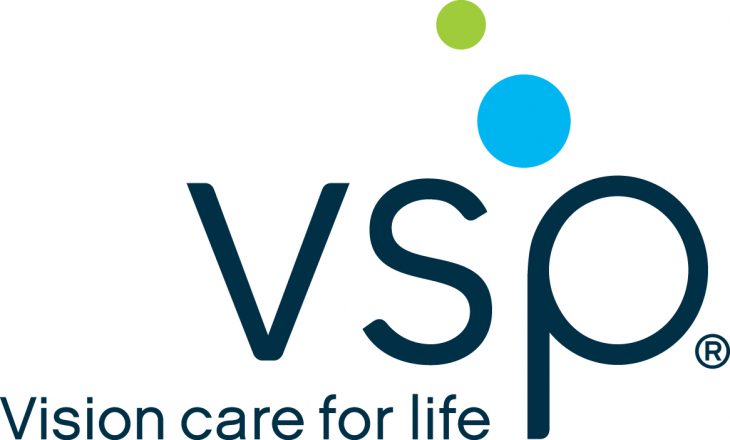 RE: April 14-15 flooding on Kauai and Oahu VSP Vision Care is doing what they can to help those affected by flood damages on Oahu and Kauai.  They are currently working directly with their network doctors, business partners, and relief agencies, including the American Red Cross, to assess the situation and fulfill the eye care […]
Aloha members, There are various job vacancies available for those interested – please contact Kim at klehano@ibew1186.org so I can forward you specific job postings on https://www.usajobs.gov/. Mahalo!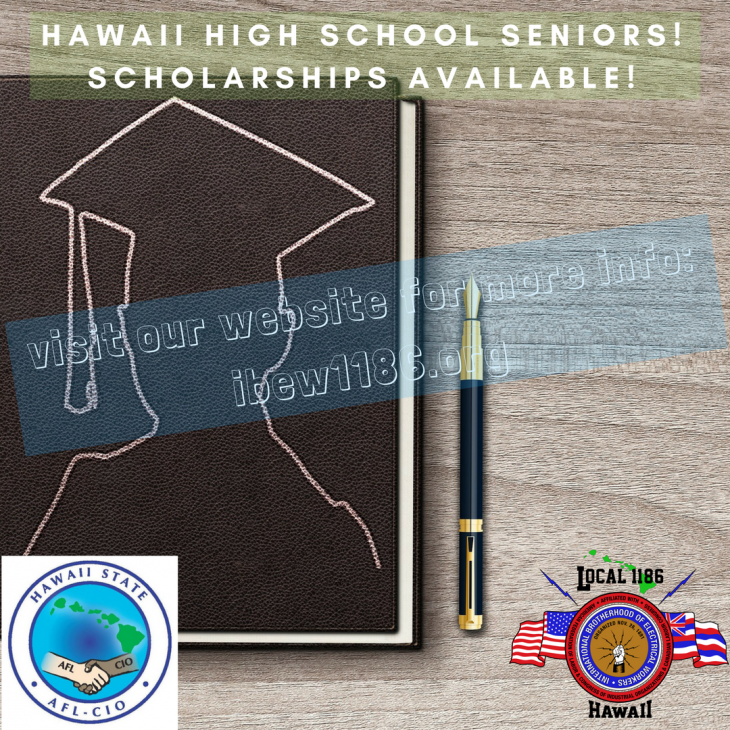 Attention Hawaii high-school seniors! Scholarship money available – and read: You do NOT have to be a family member of a union member! Details below, good luck! HAWAII STATE AFL-CIO 2018 SCHOLARSHIPS The Hawaii State AFL-CIO has established scholarships that will be awarded to students who are currently attending high school in the state […]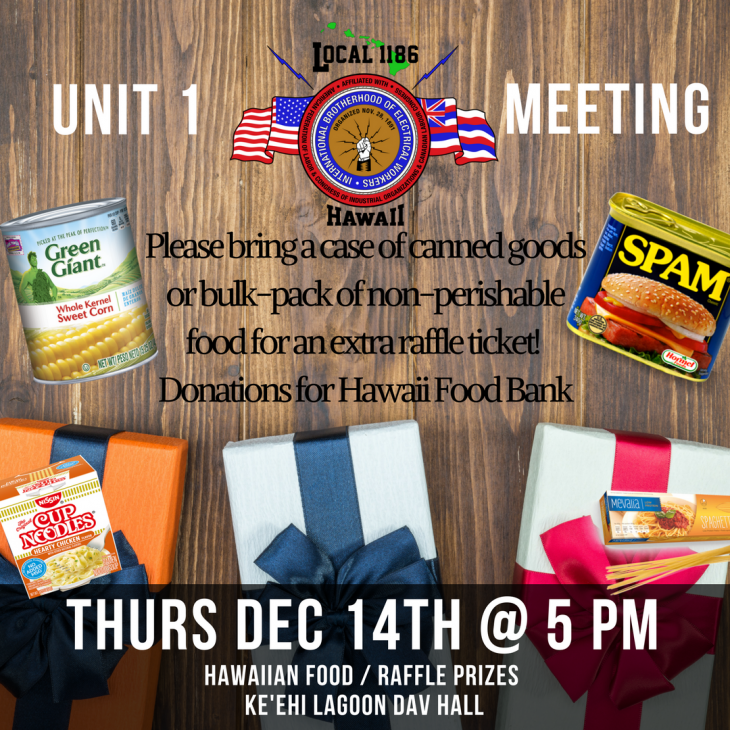 Unit 1 Meeting Thursday, December 14th, 2017 5 pm DAV Hall – Ke'ehi Lagoon Food and prizes! Bring a bulk pack of non-perishable foods or a case of canned goods for an extra raffle ticket.  Don't forget your dues receipt!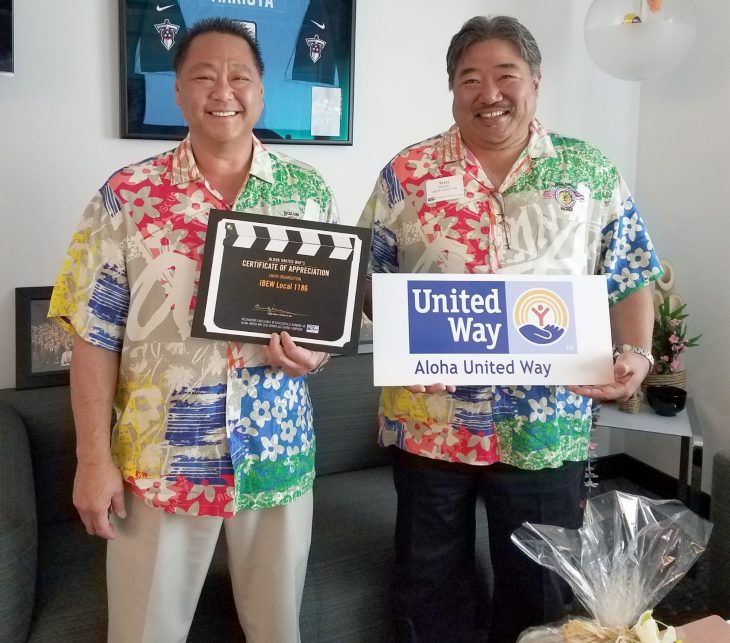 Congrats goes out to IBEW Local Union 1186, for recently being recognized by the Aloha United Way and receiving a "Spirit of Community Award" for its efforts in helping them to raise money for local communities and people in need. As one of its categories, each year the Spirit of Community Awards recognizes union organizations […]