**This page will be updated regularly as we aid Maui with relief.
August 17, 2023 – Mahalo to all of those who have donated goods and items for Maui residents. At this time we are asking the donations to cease, and instead focus on our GoFundMe link which is down below.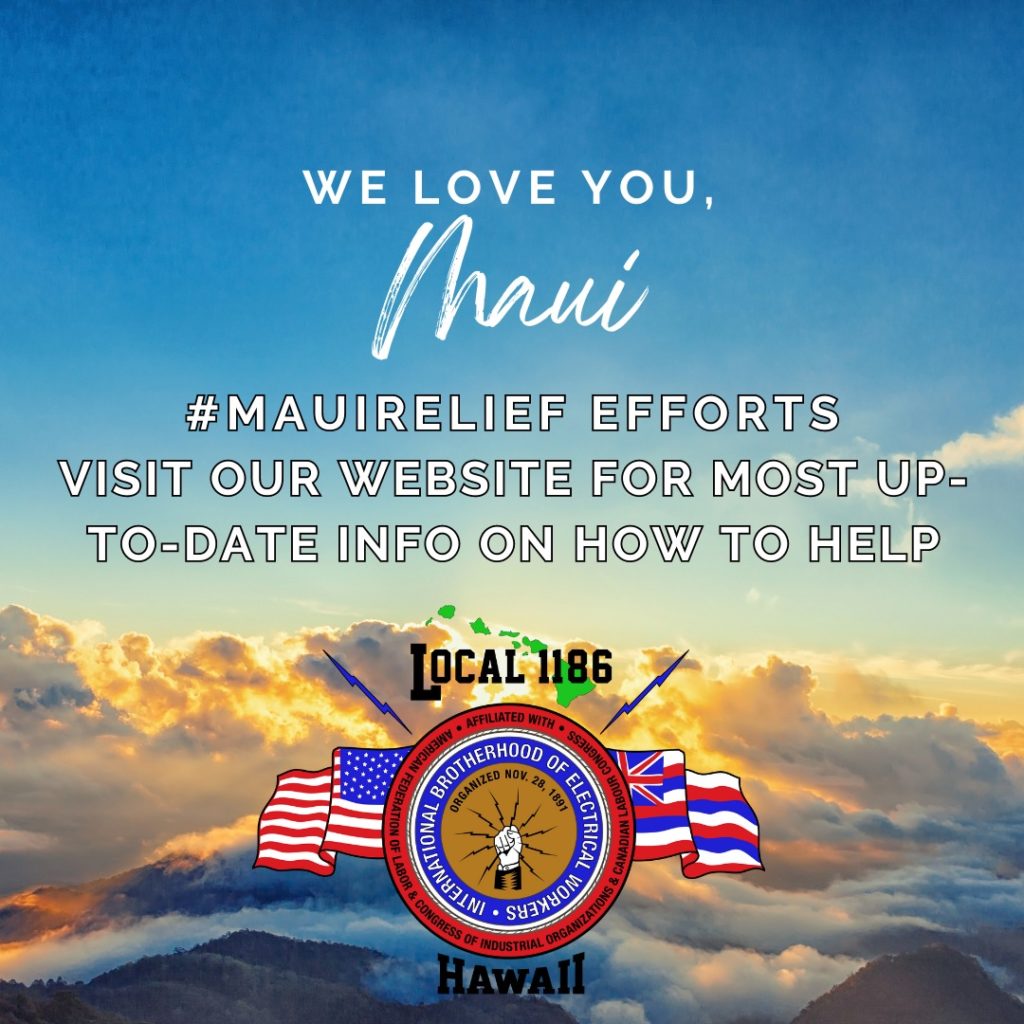 August 14, 2023-
We have started a GoFundMe for our IBEW members and their families affected by the Maui wildfires. Please donate and share!
August 11, 2023-
New Orleans – As you may have seen, KITV4 news covered the story of the efforts of IBEW Local 1186 to help Maui fires relief efforts, all while Business Manager/Financial Secretary Damien Kim and Mike Pacheco were at a ReNew conference in New Orleans.
To see coverage on this story, please click here.