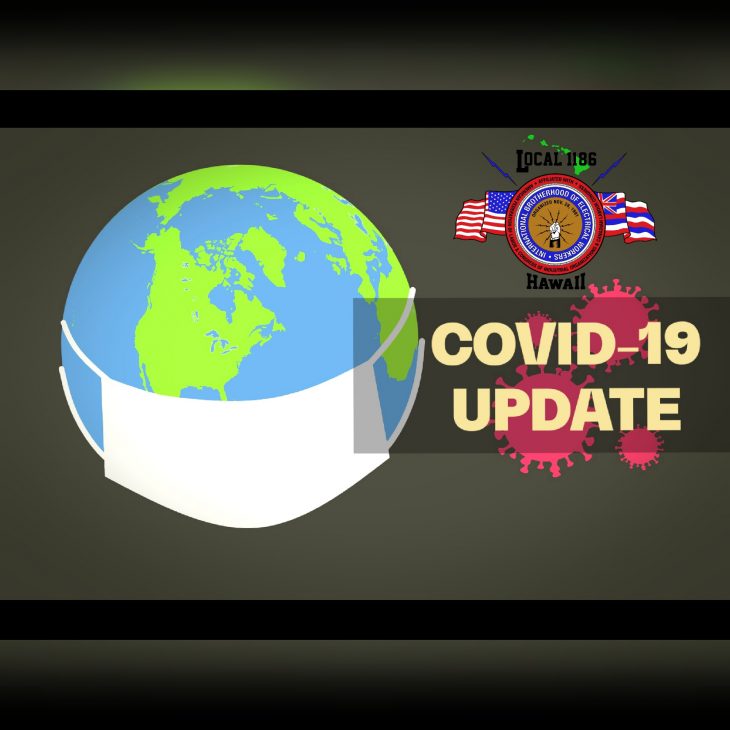 Aloha members, Please find the attached letter (two pages, in two formats) from our Business Manager/Financial Secretary, Damien Kim. Please let us know if you have any questions. Mahalo!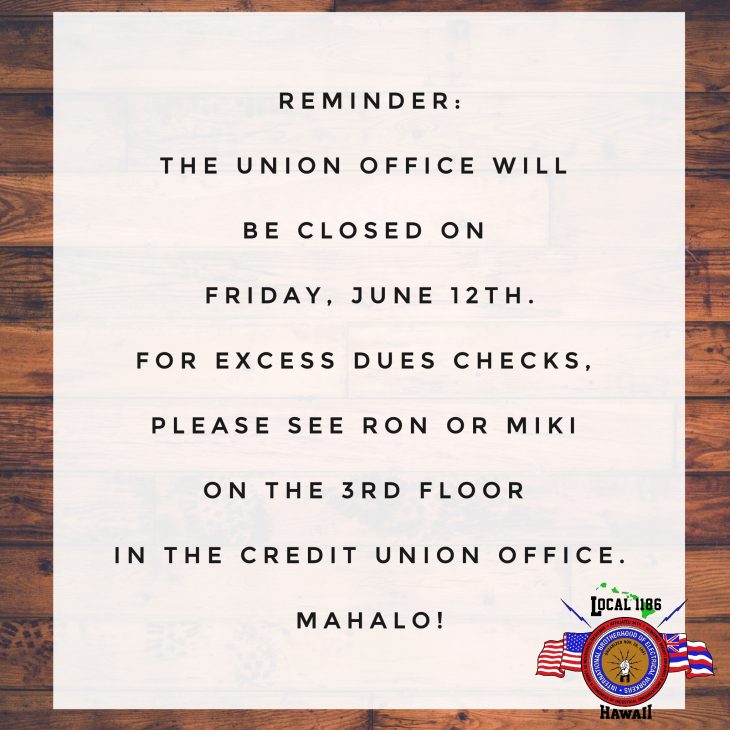 Please see below for excess dues check pick-ups for Friday, June 12th. Mahalo!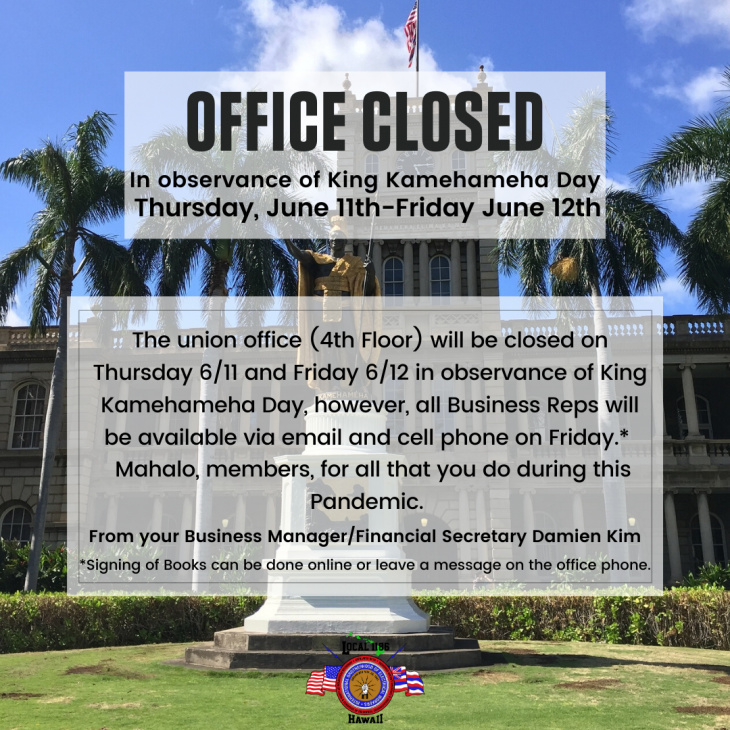 Aloha members, Please see below for holiday office closure information this week. Please make note that we will be closed for both Thursday and Friday but business reps will be available via email and cell phone on FRIDAY, if a situation arises where you are in need of assistance. Mahalo!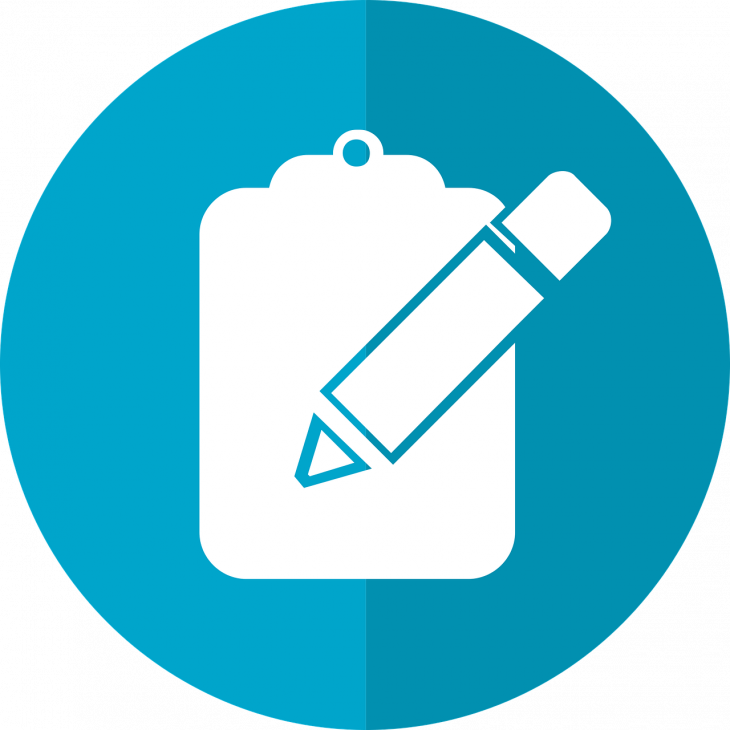 Honolulu-HI: Attention all members in the electrical field that are covered by the Inside and Outside Agreement – your participation is requested and greatly appreciated for a survey. Please see the attached (in two forms) for more information. Your participation is requested by June 19th. Mahalo!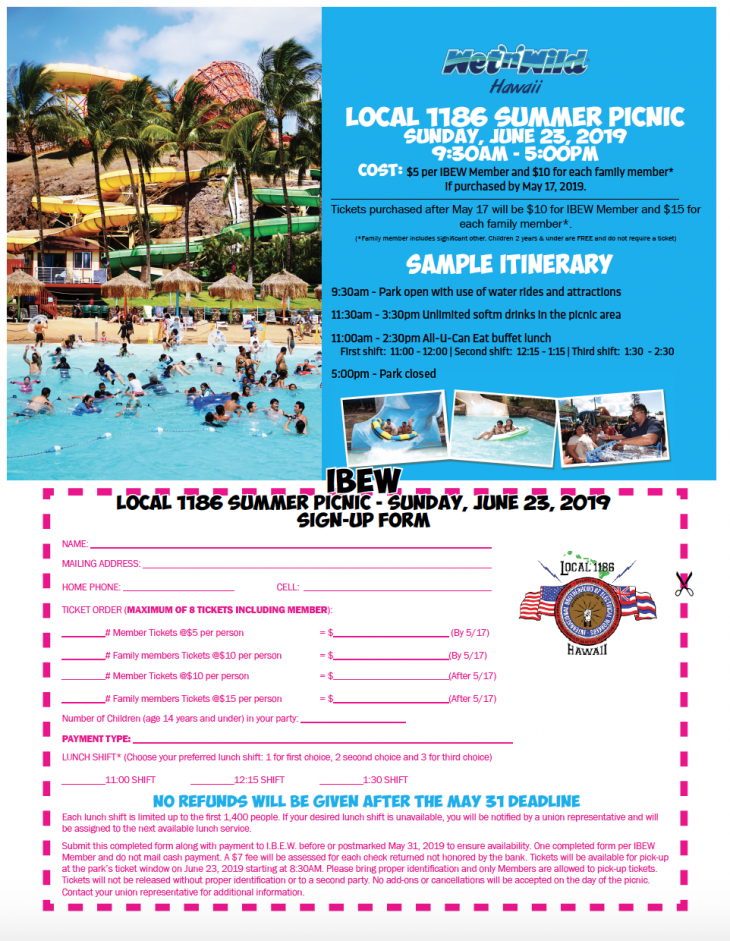 Aloha members, You should have gotten an Oahu Summer Picnic Registration/Payment form in last month's newsletter – so if you haven't already, please be sure to check your mail and open it up to page 5, where you will see the registration form as well as payment voucher to reserve your spots today! By 5/17: […]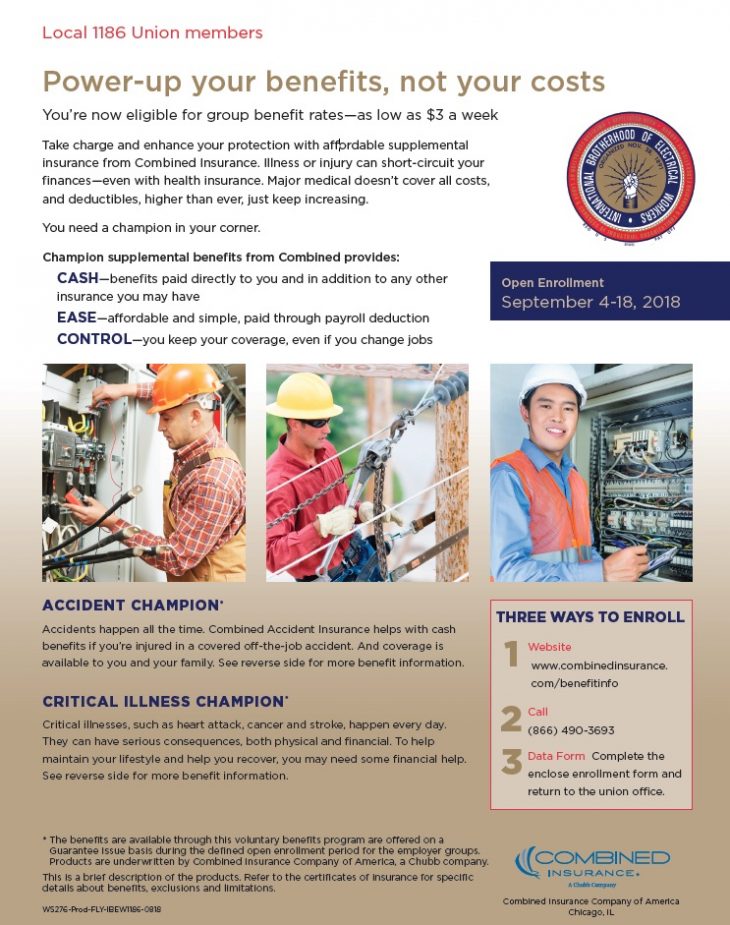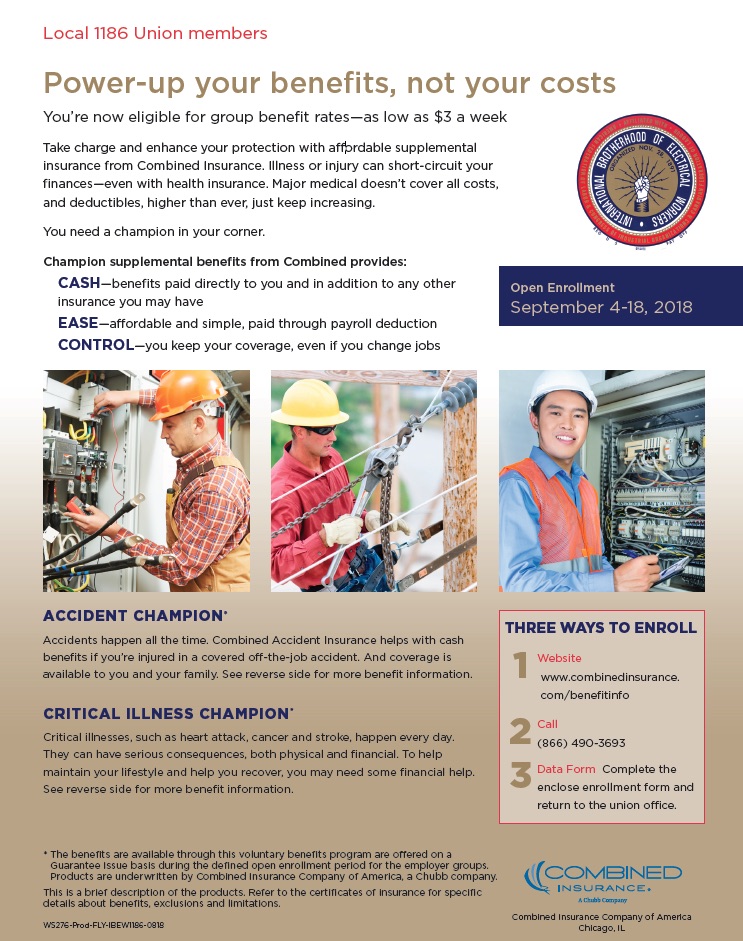 OPEN ENROLLMENT NOW!  PLEASE READ BELOW Brothers and Sisters of IBEW Local 1186, Accident Insurance was recently added as one of your benefits, from Combined Insurance Company of America, at no cost to you. Please be on the lookout for the mailout, but if you don't want to wait, you can simply enroll during open […]