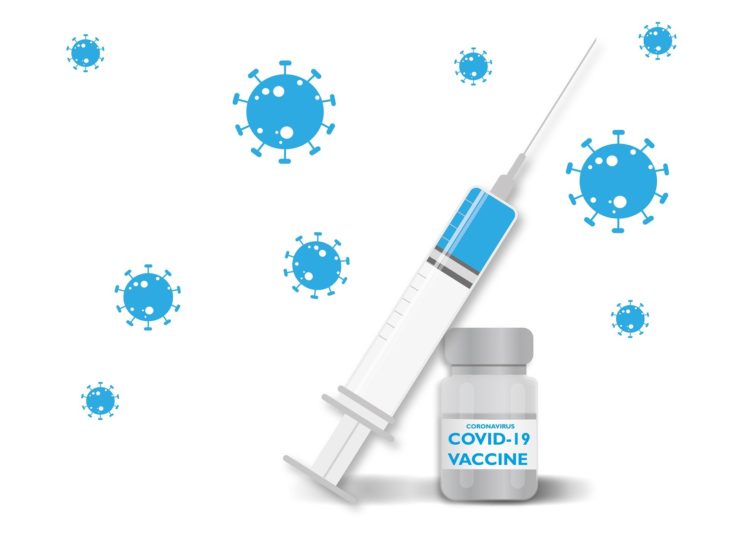 Aloha members, Business Manager/Financial Secretary Damien Kim is currently working with the Lieutenant Governor Josh Green and the Department of Health to put us on the list under 1C to move up our vaccination eligibility. In the meantime, please read below which is info from the AFL-CIO re: COVID Vaccinations as of today, January 15, […]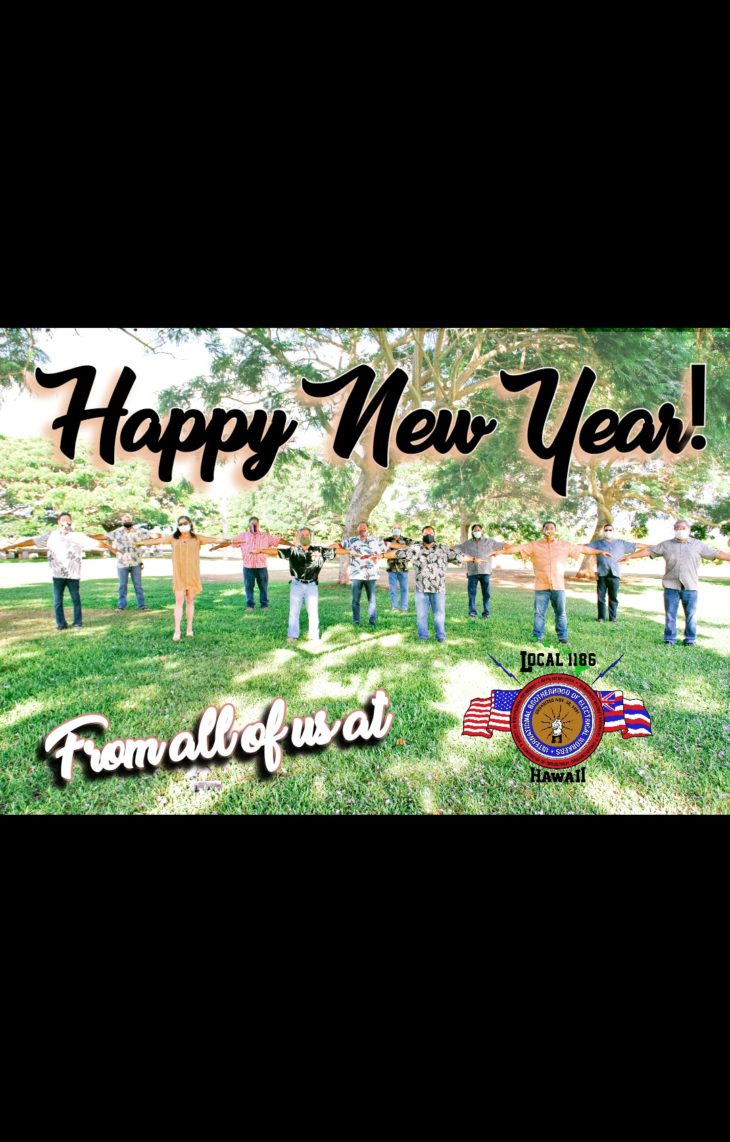 Aloha members! We hope you had an enjoyable Christmas, and had some time to relax and spend time with your 'ohana. We mourn with those who have lost loved ones in 2020, and have suffered other trials-please know that those people are in our thoughts and prayers. As we near the close of a VERY […]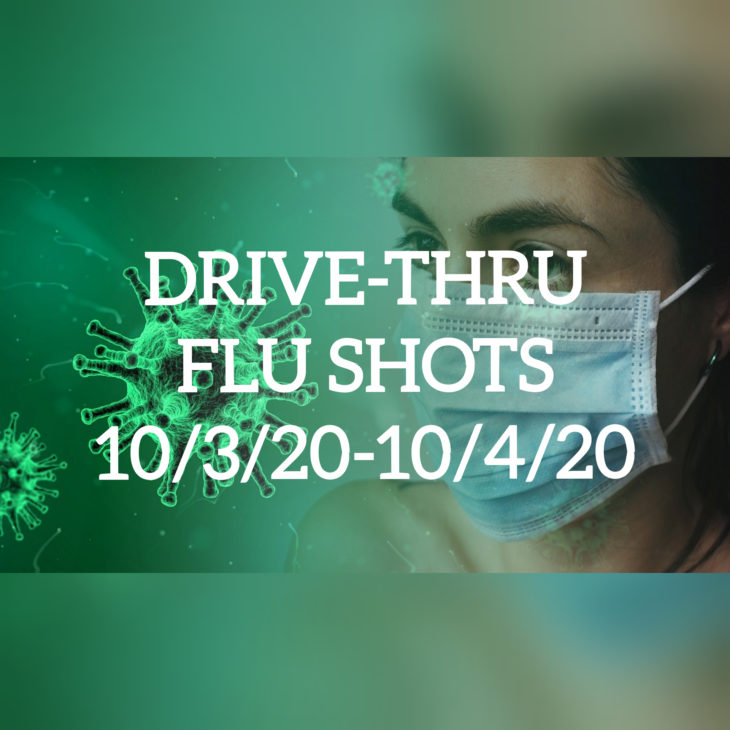 Honolulu-The Hawaii State AFL-CIO will be sponsoring a drive-thru flu shot weekend this coming Saturday and Sunday, October 3rd and 4th, 2020. The flu shots will be given in the Kaka'ako Waterfront Park parking lot from 8 AM-12 Noon (8 AM-9AM reserved for those 65 years and older) for anyone insured 18+ older and those […]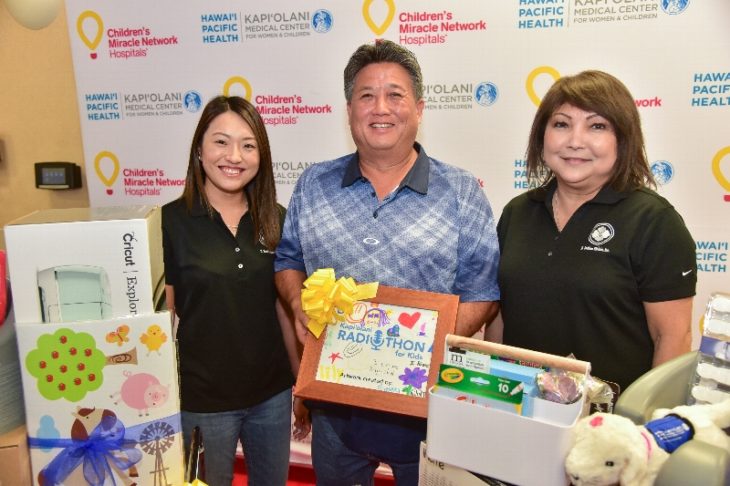 D. Suehiro Electric, Inc., IBEW Local 1186 Signatory Contractor, will be participating in the Kapiolani Medical Center Annual Radiothon this morning, and have been a part of this important fundraiser for the past three years. This fundraiser helps Hawaii's only Children's Miracle Network Hospital. The Children's Miracle Network Hospitals is a non-profit organization dedicated to […]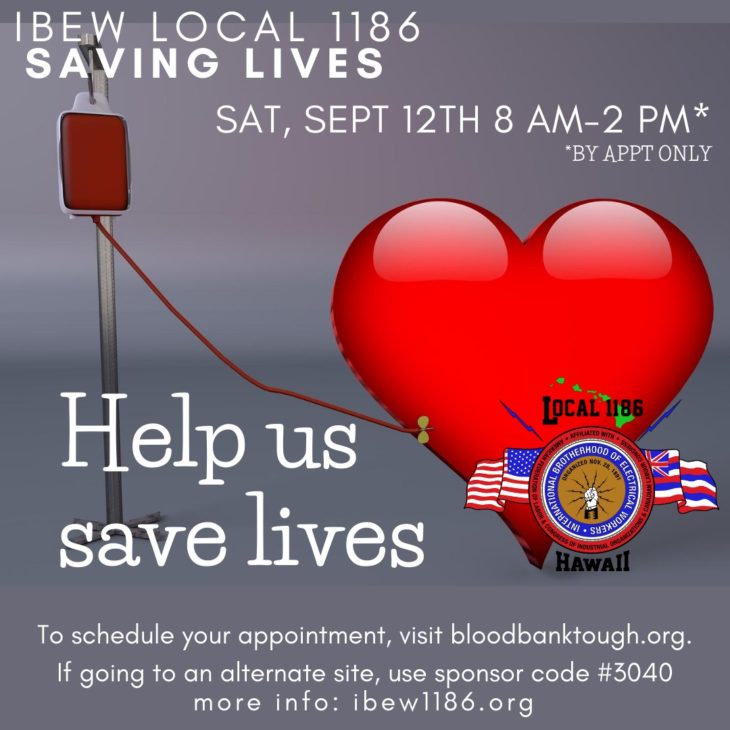 IBEW Local 1186 will be having their first annual "IBEW Local 1186 Saving Lives" blood drive to support the Blood Bank of Hawaii. This will be held at the Akito Blackie Fujikawa building, the union hall, on Saturday September 12th, from 8 AM-2 PM. More than ever before, blood is needed and with the current […]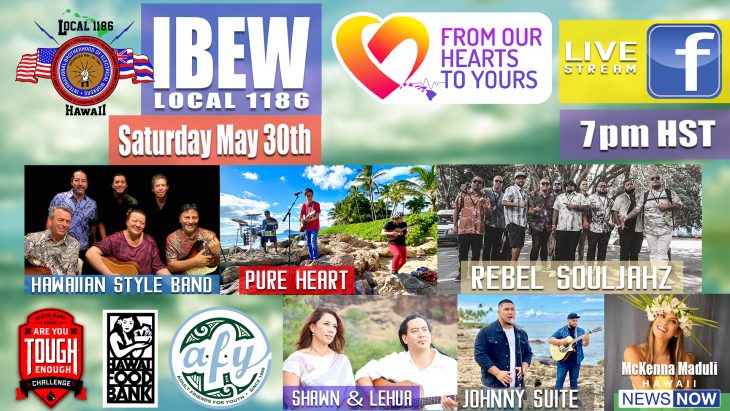 For those unable to watch on TV, please watch an encore performance of our one-hour musical special on Facebook, at 7 PM here.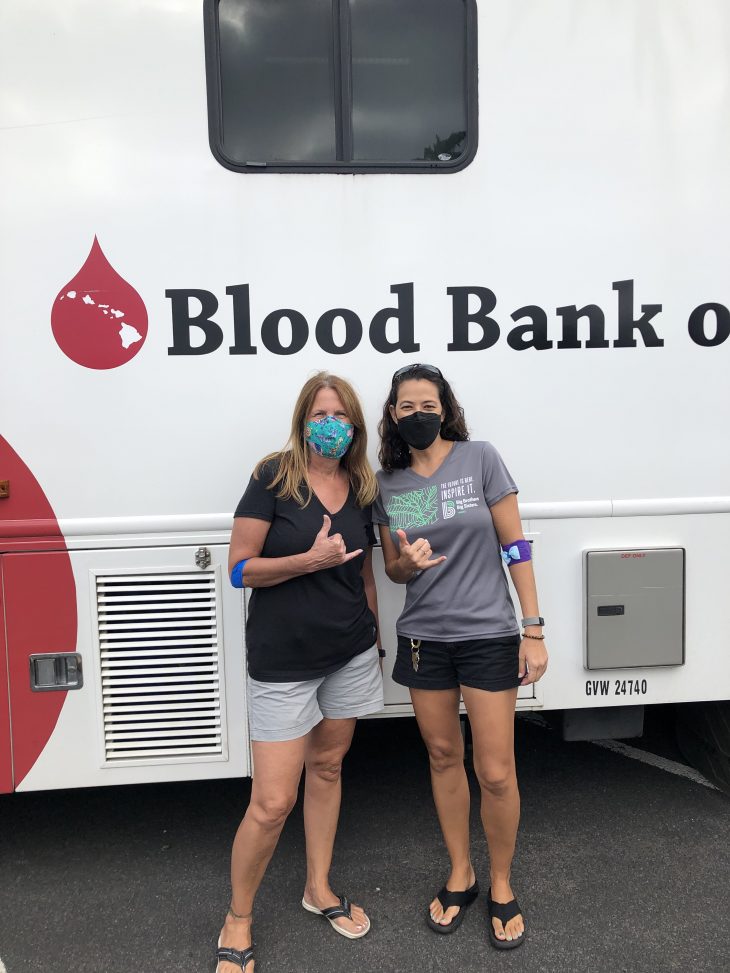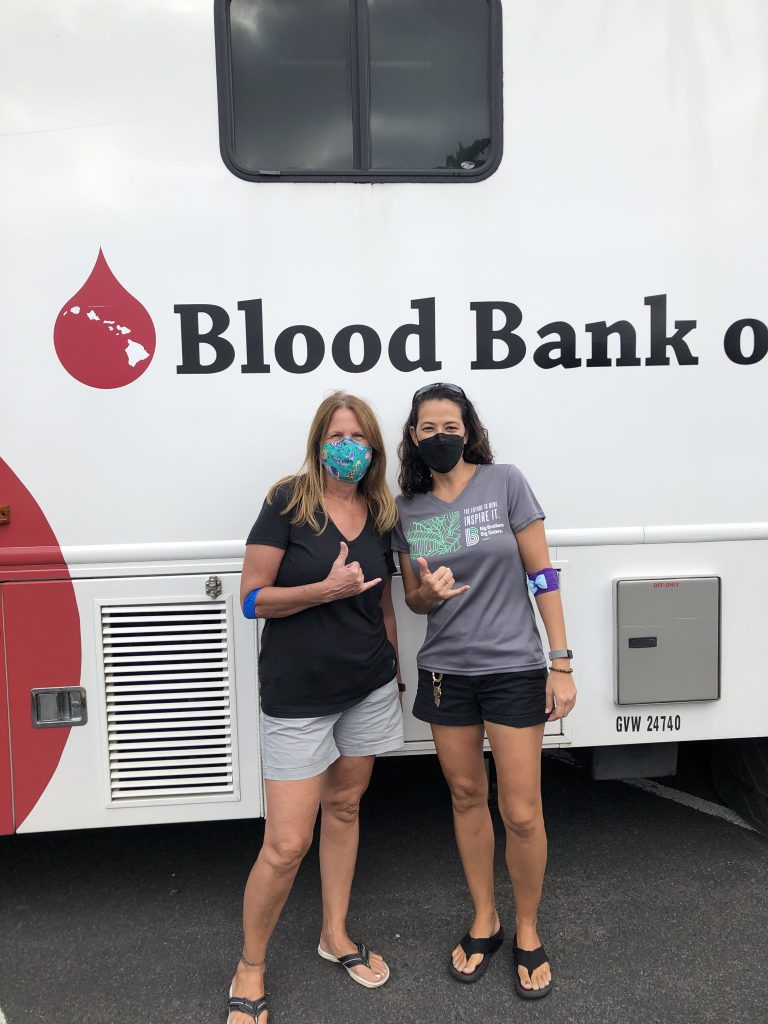 Honolulu, HI-We hope you had a chance to watch our special, "From Our Hearts to Yours" last night on KFVE. If not, we hope you have a chance to catch one of our re-airs this weekend! One of the three non-profit organizations we featured was the Blood Bank of Hawaii, an organization that needs help […]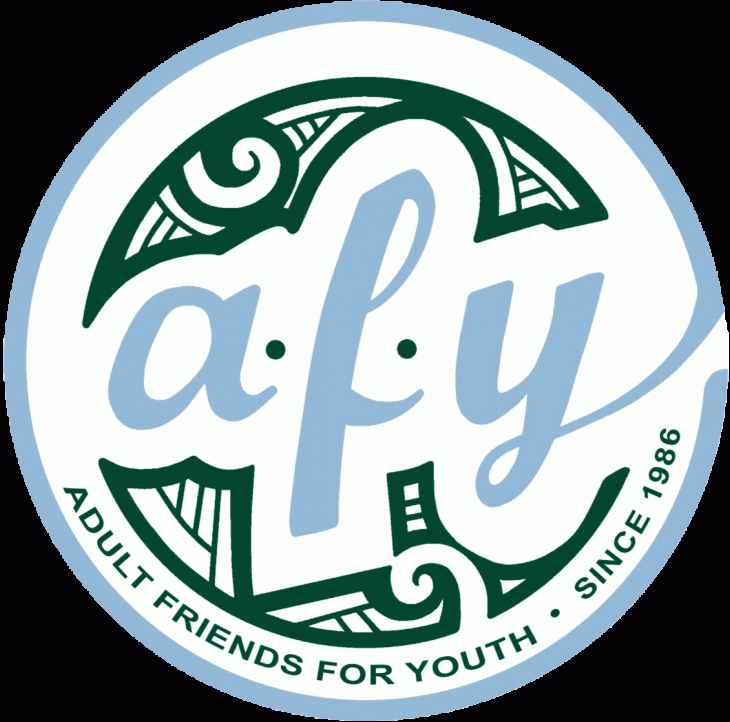 Honolulu, HI – In case you missed it last night, one of the three non-profits that we featured on our show "From Our Hearts to Yours" is the Adult Friends for Youth (AFY), a 501 (c) (3) here in Hawaii. In the program you should have seen interview clips from AFY's Deborah Spencer-Chun (President & […]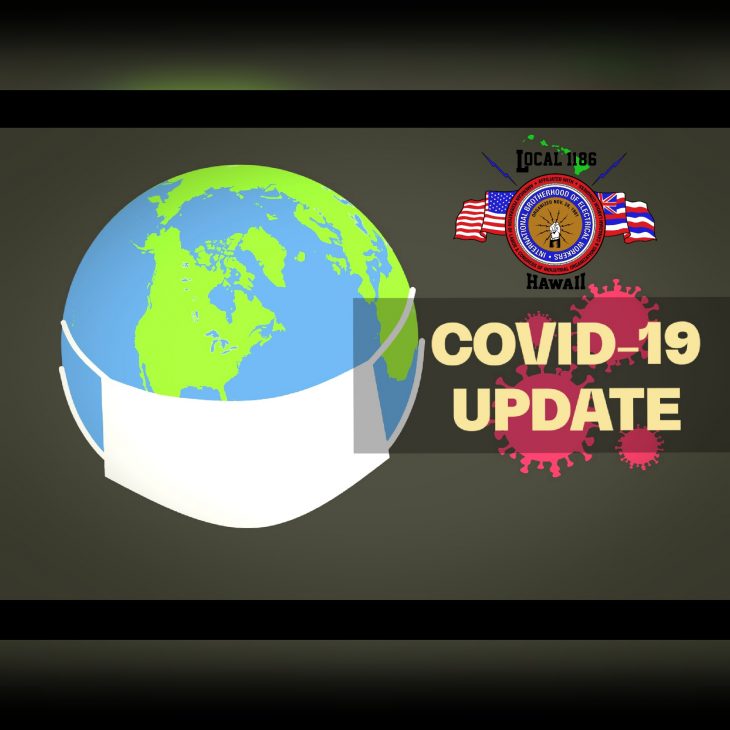 Aloha members, Please see the attached (two formats) letter from our Business Manager/Financial Secretary. Mahalo!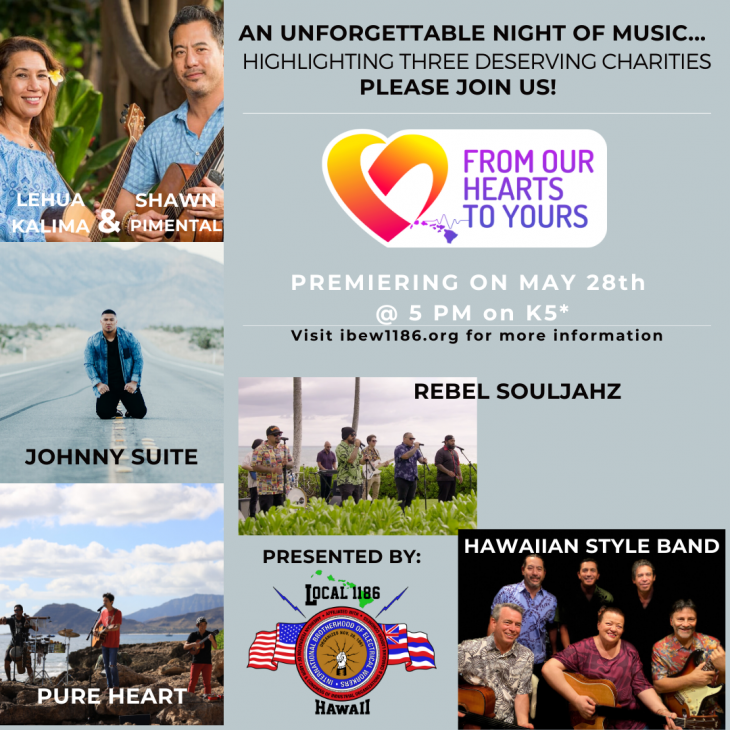 Honolulu-HI Please see our special segment on HInow this morning – ahead of tonight's premiere of IBEW Local 1186 "From Our Hearts to Yours." Check out the feature here Mahalo to all who made this show a reality!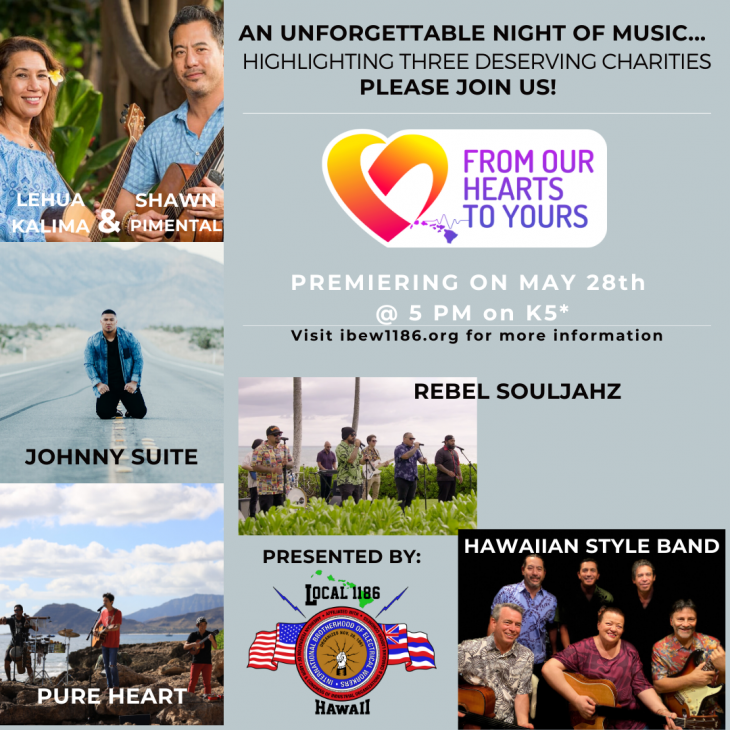 Honolulu, HI-This pandemic has been difficult on many. Especially for those of us who have lost loved ones, gotten ill, lost jobs, had to adjust to an entire new way of living adjusting work/schooling from home, and balancing life – therefore being under very stressful and difficult times. While we realize a musical tribute and […]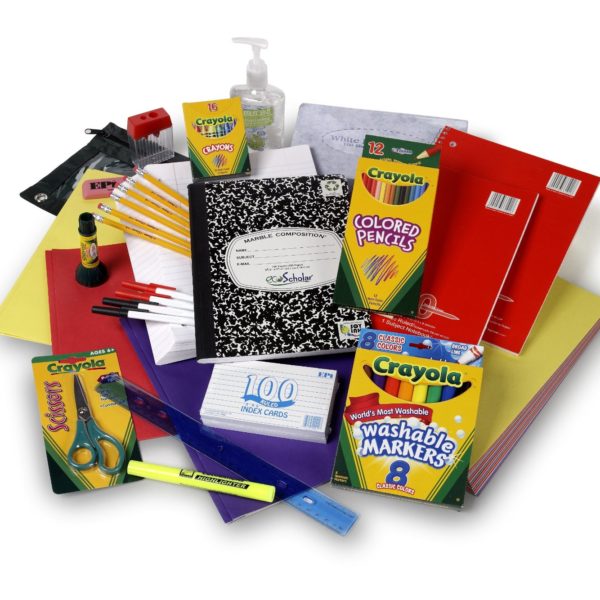 Your kokua is greatly needed!  Children at Makaha Elementary and Pu'uhale Elementary Schools are in desperate need of school supplies for the upcoming school year.  Hosted by IBEW Local 1186, we have partnered with the Volunteer Membership Development Committee, Spectrum VOC, Women's Committee and the Re-energizing the Next Generation of Electrical Workers crew (RENEW), […]