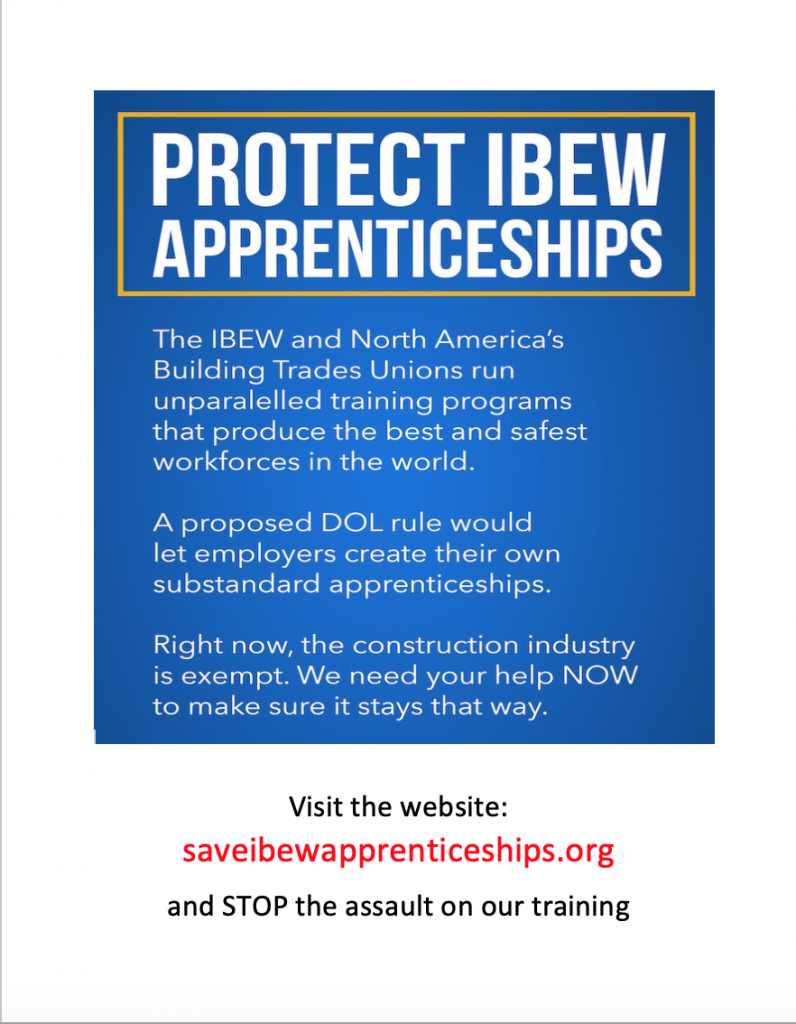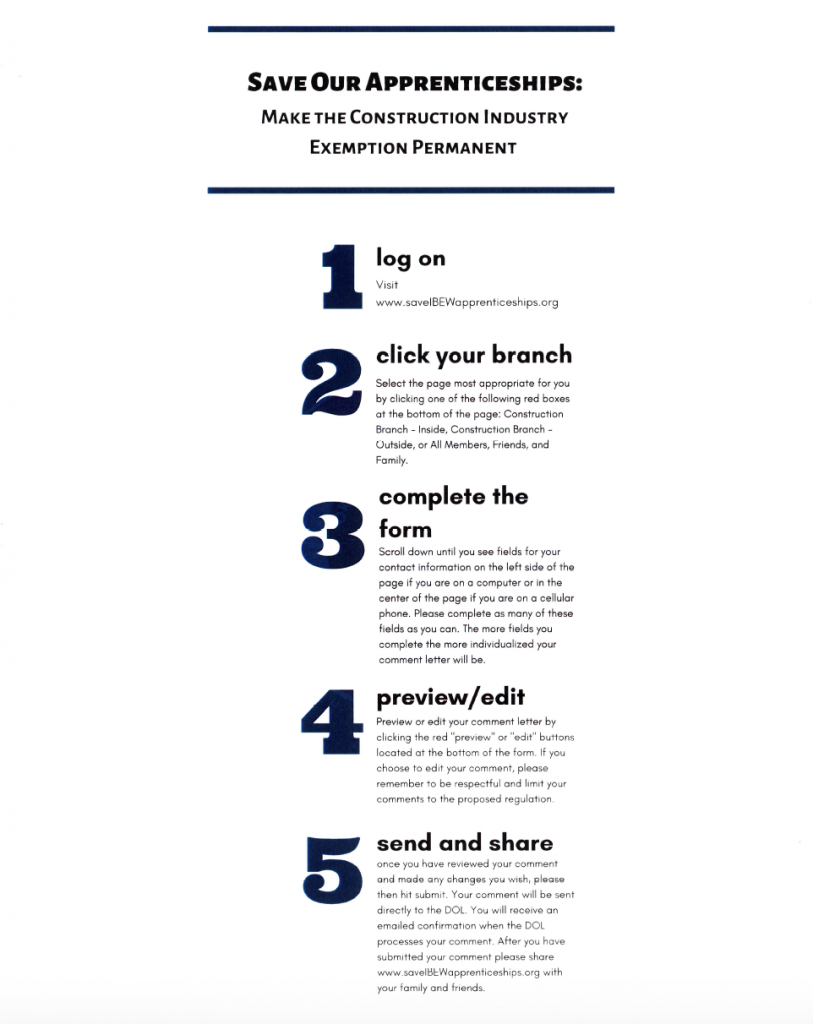 Your kokua is needed – please visit the following website ASAP:
saveibewapprenticeships.org to support your OWN livelihoods. Click on ANY bullet point once in your specified category, and it will draft a letter on your behalf before you submit. See the second photo above for step by step instructions.
Mahalo for your help!