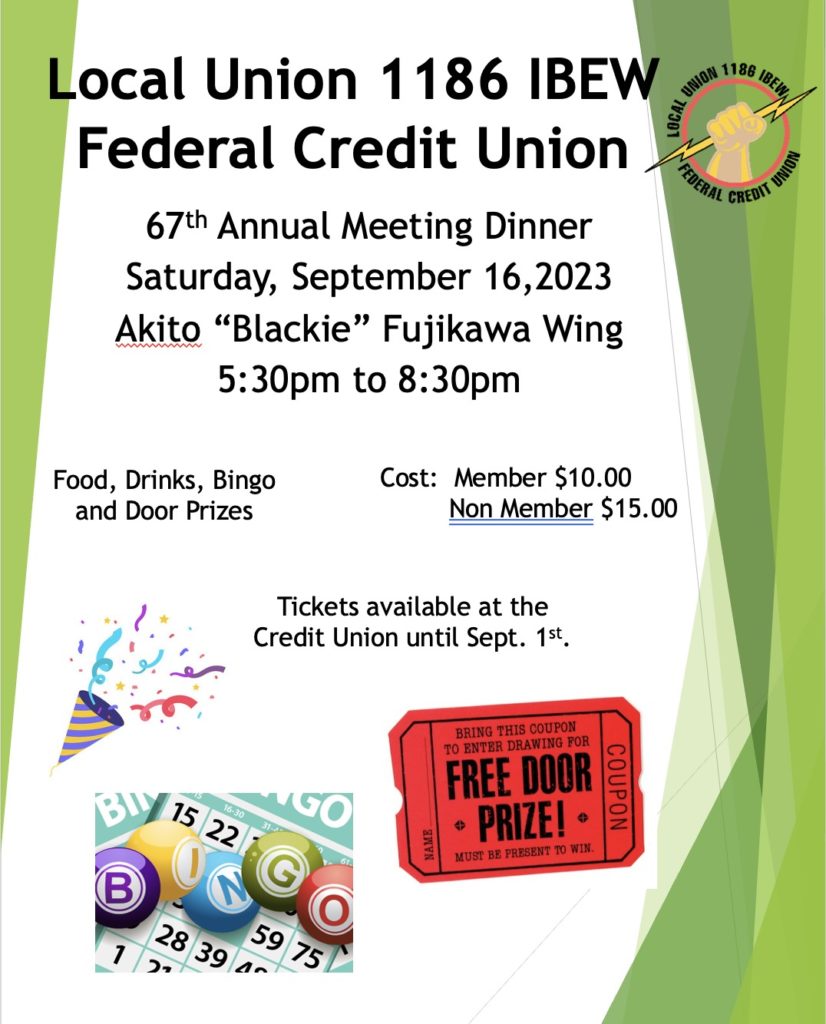 Honolulu – Aloha brothers and sisters, you and a guest are invited to join us for our 67th annual LU 1186 IBEW FCU Annual Meeting and Dinner on Saturday, September 16th, 2023 from 5:30-8:30 PM at the Akito Blackie Fujikawa wing. We will have ono food and drinks, bingo and door prizes. Tickets will be available at the LU 1186 Credit Union until September 1, 2023. Members $10.00 and non-members' price is $15.00.
If you have any questions, please call Ron Mendiola at 808-848-1599.
We hope to see you there!