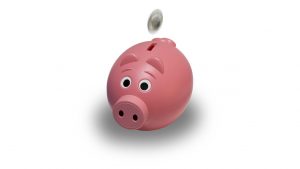 Taken straight from (see below for direct contact information)
NUCA Scholarship application deadline is May 27th!
The deadline for NUCA's 2017 Scholarships Applications is May 27. Four scholarships are available ranging from $1,000 to $8,000. Scholarships are funded by the NUCA Foundation for Education and Research.
Students ready to start their applications may click here.
Who's eligible?
Any high school senior whose parent or guardian is employed by a NUCA member company in good standing may apply. Student employees, including students who work part time, are eligible, as are dependents of NUCA Chapter Executive Directors.
Please let your employees know their children are eligible!
Links to scholarships details, the online application, and a flyer announcing the program are below. Please distribute the flyer to your high-school-aged employees or your employees with children in high school. You may also want to forward this email to your employees with a brief note from you advising them that children of all company employees are eligible, so they are aware of this company benefit.
The application deadline is May 27, 2017.
Please don't delay informing your employees about our scholarships opportunities. Students will need ample time to complete the application. While the economy is still recovering, college tuition rates continue to rise. Even a $1,000 scholarship can make a big difference to many families. The online application must be complete and submitted online by 11:59 pm EDT May 27, 2017. After midnight, May 28, the system will not accept applications.
Please feel free to contact me if you have any questions or concerns.
Have a wonderful week,
Jessica Bull
NUCA – Member Services Manager
Email: jessica@nuca.com
Office: 703.358.9300
Direct Line: 703.890.7806