Members,
Check your newsletters for a registration/payment form and information about our Oahu Picnic (NOTE – change of date from what was published in the 2018 Calendar) – happening on JUNE 17, 2018.  Each year, our members and their families have such a great time and if you haven't attended yet, you're definitely missing out!
Here's what you should be looking for, on the last page of last month's newsletter.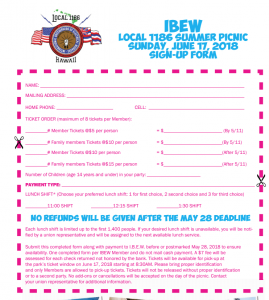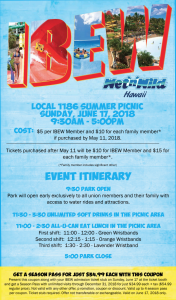 Early registration ends on 5/11!  Make sure to come in and register ASAP, we hope to see you all there!